Popular with both weekend do it yourself types and professional carpenters, the zig-zag rule is a useful addition to any toolbox. Constructed with one foot sections that fold into a compact design, this rule works well with measurement tasks that do not lend themselves easily to the use of tape measures or retractable rulers. Sometimes referred to as a folding ruler, the zig-zag rule was developed in the late 19th century, and quickly became an essential tool around the house as well as at building sites.
The first versions of the zig-zag rule were constructed from wood, with simple metal connections between each section of the rule. Part of the charm of the simple construction allowed folding rulers to be extended a section at a time, with each section snapping into place to form a level linear projection. Zig-zag rules offered an improvement over standard yardsticks, since the zig-zag rule would provide a linear measurement of up to six feet.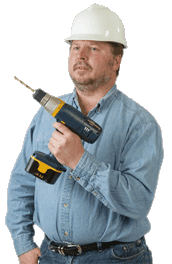 During the 20th century, enhancements were made to the zig-zag rule. Lightweight models constructed of aluminum began to compete with the traditional wood models. By the middle of the century, the linear measurement capability of the rule was improved with the addition of metric measurements. This simple innovation helped to expand the consumer market for the rule, while still retaining the core audience.
In spite of the proliferation of more high-tech measuring solutions, the zig-zag rule continues to be a popular option for many types of construction projects. Both the traditional wood ruler and the aluminum versions of the rule are still available for purchase at hardware stores and home improvement outlets. Fitting easily into any toolbox, the rule requires no batteries or power source, is portable, and will not break if accidentally dropped on concrete. For all these reasons, chances are the zig-zag rule will continue to be a popular tool for many years to come.
AS FEATURED ON:
AS FEATURED ON:







Man with a drill