What Is a Waste Autoclave?
A waste autoclave is a device that treats waste materials to kill pathogenic organisms. Such devices can achieve full sterilization when the technician operates them correctly. They also reduce the overall volume of garbage, which reduces spatial requirements for disposal containers. Hospitals and other facilities that handle potentially harmful materials can use a waste autoclave to manage their needs on location instead of shipping garbage to another site for processing and eventual disposal.
The device contains a large chamber with a sealing door. A technician can load the autoclave by hand or by pushing carts and trays filled with waste into slots. Once the autoclave is full, the technician can turn it on. It raises the pressure and heat inside the chamber and creates steam. This combination kills infectious organisms and can completely sterilize materials that are loaded properly and subjected to a cycle long enough.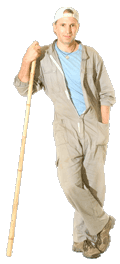 The heat, steam, and pressure inside the waste autoclave also break down some of the contents, reducing the volume of the load. At the end of the waste autoclave cycle, the technician can remove the material and shred or compact it for disposal. A waste management company may pick up the material for transport to an appropriate disposal site. The processing ensures that infectious organisms will not leach out into the environment, as none will be present at the end of the treatment cycle. This reduces the risk of spreading disease or causing environmental problems.
Some models have batch operation design. The technician loads and processes material in individual batches which can vary in size, depending on the capacity of the chamber. For industrial control of waste, this may not be sufficient, because of the large volume of material generated. Instead, a facility may use a continuous operation design. This design feeds materials through to continuously sterilize new material while ejecting processed material at the other end.
Use of a waste autoclave requires periodic testing of waste to confirm that it is clean. Technicians also need to learn how to load the device properly, as packing it too full or failing to distribute the contents can result in imperfect sterilization. Test kits allow technicians to periodically collect samples and check for common bacteria. Regulators like health department officials may periodically inspect the facility and take samples of their own in the interest of protecting health and human safety. If they discover violations, the facility will need to correct them and may need to stop operations until the issue is resolved.
AS FEATURED ON:
AS FEATURED ON:







Worker