What is a Vinyl Tile Cutter?
A vinyl tile cutter is one of several types of flooring tools that are used to trim vinyl floor tiles to fit into an overall tile design for the floor in a residence or an office setting. Cutters of this type may be simple handheld models that look a great deal like a hobby knife, or tabletop models that look like paper cutters. In all its forms, the purpose of the vinyl tile cutter is to make an exact cut along the body of a tile that is sharp and exact, rather than ragged and uneven.
One of the more common examples of the vinyl tile cutter is a simple design that can be used on any flat surface. Cutters of this type usually have a solid base that is marked with horizontal and vertical rulers along each of the four sides of the device. An arm that holds a tile saw is mounted along one side of the tool. The arm is generally constructed with a swinging mechanism that makes it easy to lower and lift the arm with ease. To round out the basic design, the cutting edge of the board is equipped with a guide rail or arm that makes it easier to hold the tile in place and use the knife or razor blade to trim the tile to the desired dimensions.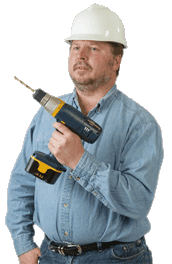 One of the advantages of using a vinyl tile cutter over some sort of utility knife is that it is much easier to make precision cuts along the tile surface. Thanks to the presence of the rulers on the cutting board, it is possible to easily align the tile to the exact position required to make an accurate cut. The guide rail makes it easier to keep the tile in position as the arm is swung downward and the tile is cut in just the right location. At the same time, the rail also helps to protect the hands from accidentally sliding into the path of the blade on the cutter arm.
Homeowners who like to perform their own home maintenance can easily afford to purchase a simple vinyl tile cutter board that is ideal for cutting vinyl tiles for the floor, the wall, or counter tops. Most of these simple vinyl cutting tools require no type of power source for operation, making it easy to use them in just about any setting. There are also industrial models that do make use of electricity to hold tiles in place and to engage the cutting tool. Those larger designs are normally used in factory settings where tiles are cut to standard specifications, packaged, and sold in lots to retailers.
AS FEATURED ON:
AS FEATURED ON:







Man with a drill