What Is a UV Curing Coating?
An ultraviolet (UV) curing coating reacts to ultraviolet light to create new polymer bonds which protect the underlying material. Also known as UV cure coatings, these materials allow companies to apply protective coatings that can dry and cure in seconds, without the need for high heat or toxic components. These are different from UV coatings, which are designed to protect materials from damage caused by ultraviolet light.
This process relies on a phenomenon called photopolymerization. The UV curing coating can be sprayed, painted, or applied with a dip to the material that requires protection. When the coated piece is placed under an ultraviolet light to cure, a reaction takes place, turning the coating into a hard polymer. It should resist scratches, nicks, and bumps, and can create a weather tight surface to limit water damage. Individual formulations may offer additional protections like corrosion resistance, UV resistance, and so forth.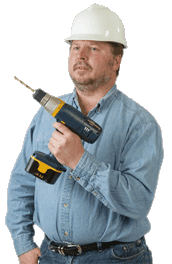 In addition to offering protection from the elements, a UV curing coating can also be decorative. It may be used to apply designs to various products, or to create a clear layer of material to make underlying decorative paints more vivid and intense. This may require the use of plates or rollers to apply the UV curing coating in the desired configuration.
Alternatives to UV curing coating may require time under high heat to fully cure, or could include toxic ingredients that allow the coating to cure quickly and adhere to the underlying surface. Companies may turn to UV curing coating if they have concerns about their environmental practices or they wish to speed up the supply chain. Rapid curing means that products spend less time in processing at a facility, allowing for increased production capacity.
Some companies formulate their own UV curing coatings for different applications. Others may contract with specialty firms to make the products they use. They can provide the technical specifications, limitations, and other requirements to the partner company, which can develop an appropriate coating. Formulations may be proprietary to protect a company's inventions.
Such coatings are also commercially available for consumers to use on hobbyist projects and in other applications. They work much like industrial coatings, allowing people to apply them in a variety of ways and then expose the project to ultraviolet light to harden the coating. It is important to pay attention to advisories regarding recommended application temperatures and other conditions to ensure the coating goes on smoothly.
AS FEATURED ON:
AS FEATURED ON:







Man with a drill