What is a Universal Clamp?
Clamps are used in many fields of constructions and manufacturing. These clamps are designed to secure items from moving while they are assembled or repaired. A universal clamp is a clamp that can be used for multiple hardware applications. These types of clamps are most often seen in automobile mechanics, custom manufacturing, carpentry, and welding operations. When the clamp is tightened, it squeezes the device to be held between two secure arms.
The universal clamp is available in many types of material. They are typically are made from metal, wood, or plastic. Most clamps include rubber arms designed to securely hold an item in place. Using the correct clamp helps to reduce the likelihood of damaging the secured item.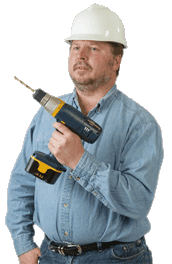 A C-clamp is an example of a universal clamp used in carpentry and auto mechanics. This clamp is shaped like the letter "C" and uses a special screwing device. An item is secured with a C-clamp by positioning it between the lower edge clamp areas and tightening it with the flat portion of the screw area. This type of clamp is good for squeezing pistons together and is often used by mechanics in brake repair.
A universal bar clamp is a clamp made to support a round bars or cylinder poles. The clamp can be mounted to a secure platform to hold the pole is an upright position. This form of universal clamp is often seen on a camera tripod. It is tightened to a specific height and held securely with a clamp bolt.
Cabinet manufacturing companies use a special universal clamp designed specifically for holding cabinets during the assembly process. The cabinet clamp frame is made for a steel or aluminum material and holds the cabinet in a secure position. These are large clamps that use a special crank for tightening the cabinets into a position.
Many manufacturing companies use beam clamps to hold heavy equipment. This type of clamp is fastened to the steel beams of a building and can support a heavy load. These clamps are often used in welding and steel fabrication, which requires objects to be suspended in the air.
A universal barrel clamp is another example of a clamping device. This is used specifically for holding rifles or other guns in a secure position. This type of clamp is often used during the gun assembly process, which requires a device to hold the barrel while the remaining parts are assembled.
AS FEATURED ON:
AS FEATURED ON:







Man with a drill