What is a Turnkey Conveyor System?
Many types of manufacturing industries make good use of a turnkey conveyor system. Essentially, a turnkey conveyor system is a complete package that is provided by a single vendor. The turnkey conveyor system effectively provides an orderly flow of raw goods through the manufacturing process, with the final step being packaging and labeling of the finished goods. Here is some information about the various functions that are part of a turnkey conveyor system, and why this sort of application is so attractive to many manufacturers.
Turnkey conveyor systems are usually created with a strong metal frame that helps to support conveyor belts, slat rollers, or other means of conveyance along the manufacturing process. Beginning with the first processing of the raw materials, the turnkey conveyor system automatically progresses the materials from one section of the manufacturing process to the next. There is no need for workers to load the materials and walk them over to the next step in the process, or to move them using fork lifts. Because the turnkey conveyor system will include continuous belting as a means of operating the conveyors, goods move from one step in the manufacturing process to the next with little or no human intervention. This helps to speed up the overall process, and increase the daily rate of productivity on the plant floor.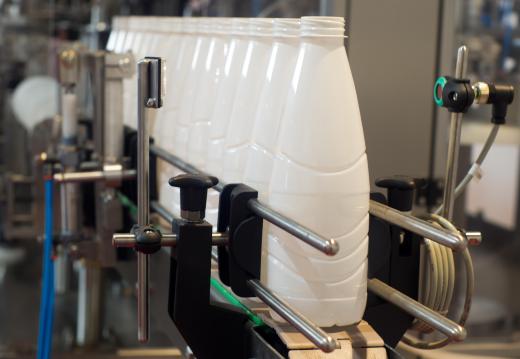 The turnkey conveyor system also provides for the packaging of the finished goods at the end of the manufacturing cycle. To this end, most turnkey conveyor systems provide labeling abilities at the end of the belt conveyance. Today, most of this process is computerized, with an employee setting up the basic template to be used with the packaging, and the system automatically handling the packing, weighing, and labeling of the finished goods. At this point, the goods are ready for storage in warehouses until they are shipped out.
The attraction of a turnkey conveyor system is based on two important factors. First, since the system comes as one complete package from one vendor, there is a single source to look to for routine maintenance and for troubleshooting when there is a problem. This means one service agreement, rather than a multiplicity of agreements covering each aspect of the manufacturing process. Also, there is the matter of keeping production figures high. Because of the automated conveyance method, workers can focus on producing goods rather than moving them from one process to another. This creates more time that can be devoted to ensuring efficient production, as well as quality.
AS FEATURED ON:
AS FEATURED ON:







By: Budimir Jevtic

Some bottling plants make use of turnkey conveyor systems that work with a number of different beverages.