A swivel hoist is a lifting tool that also rotates to move a load horizontally as well as vertically. A number of designs can cover different needs, from warehouse applications to loading and unloading at docks. The lifting capacity of a swivel hoist can vary, and it is important to note load restrictions to avoid overloading the hoist. Special training may be necessary to operate some kinds of swivel hoists.
One design involves the use of a swiveling hoist ring. The hoist itself remains stationary in operation, but the swiveling ring allows the load to rotate. Swivel hoist rings can be attached to numerous designs and styles of hoist to convert them if this functionality is desirable. The hoist ring has load specifications, and these should be noted along with the limitations on the hoist itself; a heavy duty ring cannot make up for a comparatively weak hoist.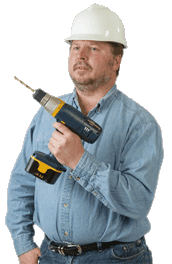 Another design uses a swiveling base or boom. This type of swivel hoist can usually rotate in a full circle to move a load and may operate with the boom extended or closed. Weight limits can be variable and may also depend on the position of the boom in space. It may operate from a standing base or overhead hoist installation.
While operating such hoists, technicians have to be aware of the tendency for the device to rotate and must factor this into their decisions. A swivel hoist ring may be lockable to prevent rotation when it is not desired, but may otherwise rotate freely, potentially posing a danger to personnel who work around the hoist. Technicians should make sure the area around the hoist is clear and should be aware of the range of the hoist while it is in operation, so they know where the boundaries of the safety zone lie.
Manufacturers of swivel hoist products may also install them, usually for an additional fee. Some can also provide safety training and instructions in how to operate their products safely and reliably. For workplace safety reasons, personnel who work with and around the hoist should receive adequate training in its operation and limitations to ensure that oversize or excessive loads are not used. In the case of rental hoists supplied on demand for specific project needs, a company may be able to hire an operator if it does not have a staff member capable of operating a swivel hoist safely.
AS FEATURED ON:
AS FEATURED ON:







Man with a drill