What is a Sputtering Target?
A sputtering target is a material that is used to create thin films in a technique known as sputter deposition, or thin film deposition. During this process the sputtering target material, which begins as a solid, is broken up by gaseous ions into tiny particles that form a spray and coat another material, which is known as the substrate. Sputter deposition is commonly involved in the creation of semiconductors and computer chips. As a result, most sputtering target materials are metallic elements or alloys, although there are some ceramic targets available that create hardened thin coatings for various tools.
Depending on the nature of the thin film being created, sputtering targets can very greatly in size and shape. The smallest targets can be less than one inch (2.5 cm) in diameter, while the largest rectangular targets reach well over one yard (0.9 m) in length. Some sputtering equipment will require a larger sputtering target and in these cases, manufacturers will create segmented targets that are connected by special joints.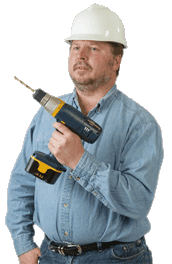 The designs of sputtering systems, the machines that conduct the thin film deposition process, have become much more varied and specific. Accordingly, target shape and structure has begun to widen in variety as well. The shape of a sputtering target is usually either rectangular or circular, but many target suppliers can create additional special shapes upon request. Certain sputtering systems require a rotating target to provide a more precise, even thin film. These targets are shaped like long cylinders, and offer additional benefits including faster deposition speeds, less heat damage, and increased surface area, which leads to greater overall utility.
The effectiveness of sputtering target materials depends on several factors, including their composition and the type of ions used to break them down. Thin films that require pure metals for the target material will usually have more structural integrity if the target is as pure as possible. The ions used to bombard the sputtering target are also important for producing a decent quality thin film. Generally, argon is the primary gas chosen to ionize and initiate the sputtering process, but for targets that have lighter or heavier molecules a different noble gas, such as neon for lighter molecules, or krypton for heavier molecules, is more effective. It is important for the atomic weight of the gas ions to be similar to that of the sputtering target molecules to optimize the transfer of energy and momentum, thereby optimizing the evenness of the thin film.
AS FEATURED ON:
AS FEATURED ON:







Man with a drill