In construct, a splice plate is a thick metal sheet used used to reinforce the connection between structural steel beams. The joint between two pieces of steel is known as a splice, and each splice must be carefully reinforced to ensure a secure bond. Despite the high strength of steel beams and columns, a weak splice between two beams can compromise the structural integrity of an entire building. Adding a splice plate minimizes the risk of failure and helps improve safety for building occupants.
Steel erectors utilize splicing for a number of reasons. In some cases, there are simply no beams available that are long enough for a particular application. In others, a full-length beam may be too difficult to transport to the job site, or even to get in or out of the building. Finally, beam splices can help workers erect steel around obstructions, or maneuver them through the building without damaging surrounding surfaces.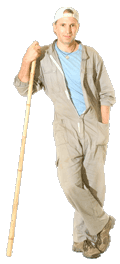 After two beams are positioned as needed, the splice plate is centered along the spliced area. It may be placed on the web, or the beam, or on the chords, depending on installer access and engineer recommendations. Sometimes a single splice plate is used to secure the two beams, while other applications require two splice plates for a more secure hold.
The plates come pre-drilled with holes from the manufacturer. Installers lay the plate on the splice, then insert heavy bolts into each hole. A steel nut holds the end of the bolt in place and prevents the plate from moving. Some engineers may also require workers to weld the perimeter of the splice plate to maximize the strength and durability of the connection.
Splice plates provide a much more secure hold between two beams than bolts or welding alone. The forces applied to the beam are spread out over a much larger area than they would be with bolts, as the plate helps to distribute loads beyond the splice. These plates also reduce the risk that the beams will twist or warp at the connection point over time, which helps to extend the life of the structure.
Most building codes provide specific requirements for the use of splice plates. Engineers refer to these codes to determine the size, thickness, material and type of fasteners that must be used for splicing. The engineer may also perform calculations based on the forces and loads the splice will support to help him determine the best splice plate design.
AS FEATURED ON:
AS FEATURED ON:







Worker