Power tools are tools that are powered by rechargeable batteries, electric motors, gasoline engines, or compressed air motors. They may be corded or cordless, and they may involve a variety of motions in the moving parts, including side-to-side, up and down, and other more complicated combinations of movements. Among these are a group of handheld tools that have a rotating motion. A member of this subset is called a rotary tool.
There are a number of ways in which rotary tools vary. There are usually corded and cordless models. They may also have one speed or variable speeds, and they come with a variety of speed settings, amps, and voltages. Typically, manufacturers offer a product line with several variations.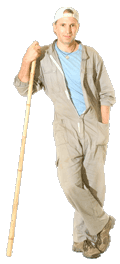 Even when manufacturers offer products that look somewhat similar, the rotary tools may not be comparable. For example, a variable speed drill by Chicago Power Tools has speeds of 8000 to 20,000 rpm, while one from Dremel offers 5000 to 35,000 rpm, and the Clarke model offers 10,000 to 33,000 rpm. The range of rpm offered by the three drills goes from a low of 12,000 to a high of 30,000 rpm, more than twice as much range to choose from.
A rotary tool may be made to carry out a single task, or it may have interchangeable bits, either supplied or for purchase, that extend its range of uses. Tasks that rotary tools perform well include carving, cutting, grinding, polishing, and sanding, but many fine-tuned variations are available. For example, you can purchase a specialized bit or a specialized rotary tool to groom your dog, carve a pumpkin, etch glass, clean off rust or corrosion, remove grout, clean golf equipment, cut laminate, carve stone, engrave metal, polish gems, sharpen a chainsaw, sand wood, cut out circles, sharpen lawn tools, not to mention drill, buff, and abrade.
One attachment that can make a very large difference in both the feel and the operation of a rotary tool is a flex shaft. A flex shaft is a flexible rotary tool attachment that separates the weight of the motor from the operation of the bit. This both allows more precise operation in small spaces, but also provides more precision in delicate operations, as well as helping to prevent hand fatigue. Flex shafts can be mounted, but are not made for all rotary tool models.
AS FEATURED ON:
AS FEATURED ON:







Worker