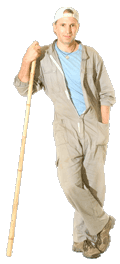 A power hacksaw is a machine used to cut across materials like metal and bone. Aluminum, brass, and mild steels are other materials the power hacksaw is capable of slicing through. It comes in various types, such as utility, heavy duty, and high-production styles. In most machine shops, these tools are used due to the reciprocating motions that are able to cut through diameters of more than ten inches (25.4 cm) in size.
Power hacksaws have an arm section, which is the rotating portion of the machine that cuts the material on a backward stroke. This is the part of the tool where the blade is located. To hold the object to be cut together, the tool is equipped with a vice that has handles one can turn to tighten or loosen the hold on the material. It is a powerful part of the hacksaw that locks the object in position for cutting. An emergency foot switch and coolant are also part of the tool as safety precautions.
The power hacksaw blades are used to cut through the material or object and are usually graded according to the steel it is made of and the number of teeth that it has. As a cheaper alternative for the metal blades, some manufacturers use carbon steel materials. Each blade of the power hacksaw is composed of 14 to 24 teeth per inch of the blade. More teeth present in the hack blade produce a smoother output. Blades of hacksaw devices can become brittle; proper care should be taken to prevent this.
There are several variants of the power hacksaw on the market. One type of the power hacksaw is the panel style. This design allows sheets of metal to be cut without the hindrance of the frame. Another type is the electric hacksaw, which is charged with a motor or stationary engine. The latter type is still produced but is somewhat limited in use.
The history of the power hacksaw machine is associated with regular hand saws. Handsaws per se have been present since the time of the ancient Egyptians. Hieroglyphics in that era showcased the importance of wood in the community and how the Egyptians dealt in cutting it. Modern versions of the hand saw are based on the first one developed by the Kulibert Saw Company. As the demand to cut and saw harder types of materials grew, the power hacksaw was developed and created to alleviate the effort in doing the procedure.


Worker