A porous medium is a substance that contains pores, or spaces between solid material through which liquid or gas can pass. Examples of naturally occurring porous media include sand, soil, and some types of stone, such as pumice and sandstone. Sponges, ceramics, and reticulated foam are also manufactured for use as porous media. The possible applications of these materials in science, industry, and everyday life are vast, although they are perhaps most commonly used as filters.
Physically, a porous medium can be distinguished from other materials — including other porous media — by its porosity, or the size of its pores. Materials with low porosity are less permeable and typically have smaller pores, making it more difficult for gas or liquid to pass through them, while materials with high porosity have large pores and are easily permeated. Porosity is an important consideration in filtering, since if particles must be removed by a porous medium, the pores must be small enough to effectively trap them. Geologists also consider the porosity of the surrounding stone and soil when conducting observations of oil and natural gas reservoirs. Natural gas trapped in low-porosity stone is known as "tight gas" and is more difficult to access than other reserves.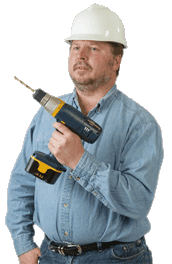 Porosity ranges from a low percentage in dense shale and sandstone to about 50% in sand, and up to 70% in clay. Man-made materials can be even more porous. For example, reticulated foam, a porous medium used in air conditioner filters and cosmetic applicators, has a porosity of up to 98%.
One of the most common applications of porous media in science and industry is filtration. In manufacturing plants, these materials can be used to filter gases or liquids either mechanically, by trapping particles, or chemically, by selectively removing certain compounds. The substance to be filtered is strained through the porous medium and becomes purified as it passes through the pores in the material. Examples of industrial uses of this method include water treatment and petroleum refining.
Porous media are also often used in aquaculture and home aquarium systems. Carbon filters, which consist of porous activated carbon, are used in aquariums to absorb undesirable organic compounds and metals from the water. Activated carbon is an example of chemical filtration, but mechanical filtration is also a possible option. In the latter system, a porous sponge mechanically filters out particulate matter, creating a cleaner environment for the organisms in the tank.
AS FEATURED ON:
AS FEATURED ON:







Man with a drill