What Is a Pneumatic Filter?
A pneumatic filter is a type of filter specifically designed for use in a compressed air stream. Filters are devices used to remove contaminants from a stream of liquid or gas. Pneumatic filters remove contaminants, especially solid particulates, from streams of fluid in the form of compressed air. They are frequently used in sequence with secondary filters that trap even smaller particles that escape the primary filters.
Pneumatic devices are tools, instruments, or components that either pressurize air or are operated by the force of compressed air flowing through them. Some common examples of pneumatic tools are pneumatic spray guns used in spray painting and nail guns that launch nails at very high speed. Air brakes used by heavy vehicles such as buses and semi-trailers also are pneumatic devices. All of these devices require properly flowing air to function reliably.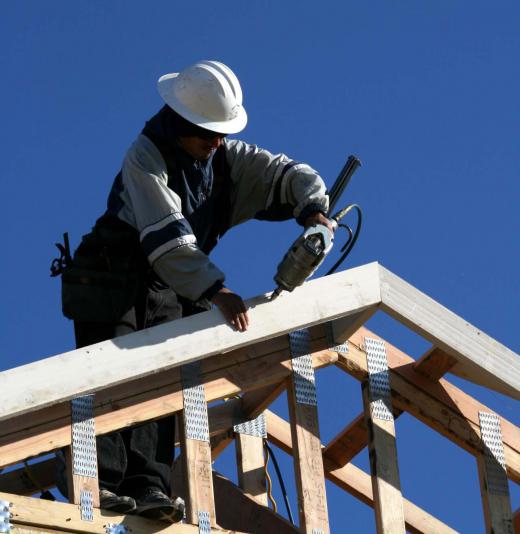 Contaminants in these and other devices can partially or completely block the flow of air, thereby degrading the performance of the device or resulting in failure. Hard particles pushed rapidly through such a device bump up against interior surfaces as they move, eroding the materials from which the device is constructed. Some particles may become lodged inside the device thereby blocking fluid flow through the device, reducing its efficiency or resulting in it not functioning at all. If particles make it all they way through, they can also damage or degrade the quality of a product being produced by the device.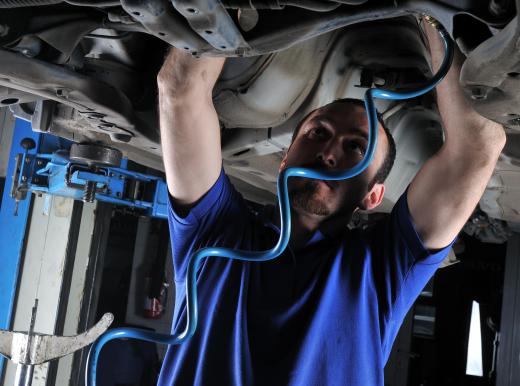 A wide variety of contaminants may damage pneumatic devices. Dirt, dust, pollen, or mold from the environment in which the device is operating may get inside it. Particles from the lubricant meant to protect the device or water vapor in the air flowing through it are also potential contaminants. Scale or rust developing on the tool as it ages can also break free and make its way into the air stream.
In order to keep pneumatic devices functional and reliable, it is necessary to keep such contaminants from getting inside them. A pneumatic filter is one type of device that prevents particles from making their way into instruments through the compressed air stream flowing through them. Other air treatment devices such as regulators and lubricators may be used in conjunction with a pneumatic filter as part of a filter-regulator-lubricator unit. In applications that are particularly moisture-sensitive, a pneumatic filter may be used as part of a separator-filter-dryer unit to ensure the necessary air quality is maintained. One or more additional filters may also be used downstream of a pneumatic filter to capture smaller particles than are filtered by the primary filter.
There are many industries and applications in which a pneumatic filter is utilized. Such filters are commonly found in air tools and spray guns used in building construction, for example. Industrial and automotive facilities applications incorporate pneumatic filters to prevent contamination both of products during manufacturing and in the products themselves for protection while in use. Sensitive facilities such as cleanrooms and food processing facilities also typically make use of pneumatic filters to minimize pollutants in their operations.
AS FEATURED ON:
AS FEATURED ON:







By: Greg Pickens

Nail guns, which launch nails at very high speed, make use of a pneumatic filter.

By: uwimages

Mechanics often use pneumatic tools because they are more effective and faster than hand or battery-powered devices.

By: industrieblick

Pneumatic filters are often used with air tools to keep out contaminants.

By: Photographee.eu

Industrial facilities incorporate pneumatic filters to ensure products aren't damaged by the use of air tools during the manufacturing process.