A plug weld is used to fasten two pieces of metal together using a welder. When joining the pieces, a hole is drilled into the top piece and it is laid over the bottom one. A weld is then made by running a bead inside of the drilled hole, thereby holding the two pieces together. When doing auto body repair, this type of weld is often used when replacing body panels. The finished result resembles a spot weld in that it is circular.
When joining two dissimilar thicknesses of metal, the plug weld is often the weld of choice. By welding the thin top piece to a thicker bottom piece, a strong weld can be produced. While this type of weld is occasionally used to connect two thick sheets of steel together, it is primarily a thin metal weld. When making one, welders need to be careful not to burn through the bottom piece of metal.
The weld is also used when welding a rod inside of a pipe. When the fit is such that the rod or bolt stud fits snugly inside of a hollow tube, a hole is drilled into the tube and a plug weld is used to secure the rod inside of it. Occasionally, this method is also used when welding thin exhaust pipes onto a vehicle. Once the exhaust sections are installed, the pipe is welded using this method to secure the system underneath the vehicle.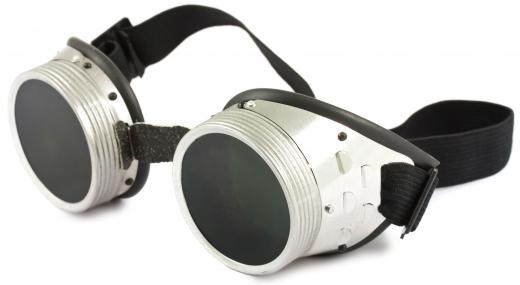 In the 1960s, hot rodders used this weld when creating reversed steel wheels. After drilling out the spot welds that held the steel wheel centers inside of the wheels, the centers were flipped around or reversed. This resulted in deep-dished wheels. Once in position, the centers were re-welded through the drilled out spot weld locations and reversed wheels were created. The finished wheels were either painted or chrome-plated.
This method is also used when installing a new floor in an old vehicle. The rusty floor pan is marked, leaving a small amount of metal around the perimeter to set the new floor pan on. Once the old floor pan is cut out, the new floor pan is trimmed to fit snugly onto the perimeter edge that was left. Small holes are drilled through the new floor pan at its edge and then the pan is placed into position inside of the vehicle. The new floor is welded into place, creating a new floor.
AS FEATURED ON:
AS FEATURED ON:







By: Tom Pavel

A plug weld joining two pieces of sheet metal together.

By: mbongo

Welding goggles.

By: T-REX

Welders should wear helmets and gloves for protection.