Alternatively referred to as a distribution board, a panel board is an element of a system used to supply electricity. Its primary function is to divide an electrical feed into supplementary circuits while providing a shielding or protective fuse for each circuit in an enclosed space. Panel and distribution boards tend to be made up of fuse links, bus bars, switches and automated protective equipment, sometimes called bypass equipment—these protect electrical distribution systems and electrical connections from overloading, short-circuiting and other problems.
Electrical energy is usually transmitted to consumers from a source of bulk power called a distribution system or conductor system. These can be separated into two areas called high voltage distribution and low voltage distribution. Power supplies are commonly regulated via switches and fault protection through various relays. Determining which power distribution system to use is commonly dependent on the load required for each individual user.
A panel board is mainly manufactured out of sheet metal with open, semi-open or complete enclosures. The facing surface of a panel board is normally where manufacturers indicate the provisions for voltage and current frequency per unit. Fabrication and design of the sheet metal enclosures for most control panels are done within the unit. The layout and design of the board is produced, and it is then fitted with specific components and accessories. Once it's completely assembled, the panel board is tested for proper performance and applicable standards.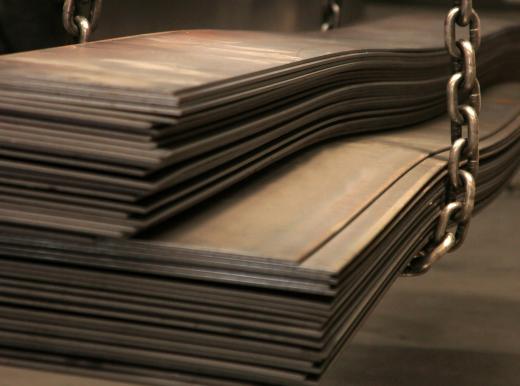 Distribution boards and panel boards are mainly manufactured to specific regulations and specifications in order to conform to current technical characteristics and testing requirements. The components and accessories of a panel board are incorporated into the unit so that they conform to individual customers' prerequisites and stipulations. Standards of workmanship along with stipulations for the quality of the raw materials to be used are what quality control employees typically test and investigate.
By virtue of being a functionally integral part of any distribution system, a panel board can have a high demand from end users. Developing countries that are realizing a rapid increase in their overall population and economy generally have a high demand for essential items, such as electrical power. Demand also grows out of infrastructural requirements in the power sectors.
AS FEATURED ON:
AS FEATURED ON:







By: Willee Cole

Fuses may be used in some panel boards.

By: Kybele

Sheet metal is used to form the enclosure of a panel board.

By: georg thiel

Wainscoting panels, like other wood products, expand and contract slightly as the moisture content in the room changes.