Hermetic seals are airtight seals that prevent the invasion of oxygen, moisture, humidity, and any outside contaminant to enter a sealed environment. The concept is found in building construction, where the double paned windows that are used in both home and office building construction rely on the presence of the hermetic seal in order to prevent any type of moisture or contaminants from getting between the two panes of glass. These windows make it easier to control the climate within the building space. Should the seals fail, there is generally a fogging effect that appears between the panes, which is a clear indicator that the panes are no longer able to perform their function and should be replaced immediately.
The hermetic seal is also often found in the food industry as well. Many companies have begun to use them in packaging as a way to keep foods fresh without the need for a lot of preservatives. One good example of this sort of airtight packaging is the reinforced foil packages that are used with tuna and salmon. Until the consumer opens the package, the contents remain fresh and usable for long periods of time, and do not require some of the additives that lower the nutritional value of the product.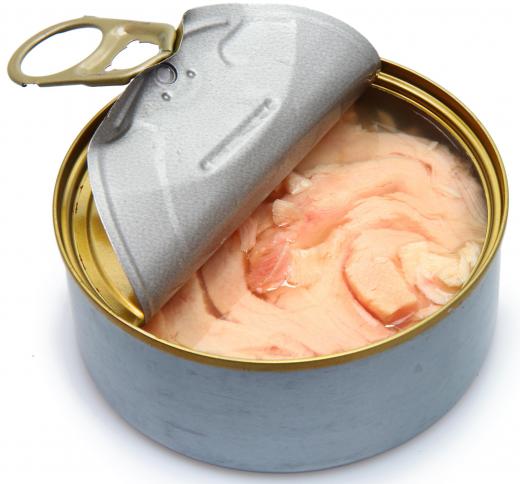 Air travel and deep sea diving would be impossible without the presence of a hermetic seal. The airtight sealing makes it possible to maintain a level of pressure and oxygen within a plane that is comfortable for everyone on board. With undersea explorations, seals on all entrances to a submarine or bathysphere keep the water out and the oxygen in, while also helping to keep pressure at an acceptable level for human life. They also mean that planes can fly higher and faster, and marine biologists can explore more of the ocean than ever before.
They're also used in the telecommunications industry. Fiber cables use hermetic seals to keep out moisture and humidity that could over time corrode and weaken the individual fibers that process telephone signals. In like manner, cable companies will use the same strategy, ensuring that cable, Internet, and phone service to their customer base remains consistent. The seals on telecommunication cables makes it possible to safely suspend the cable from electrical poles or bury the cable, with no worries of corrosion or a breakdown due to weather and climate conditions.
AS FEATURED ON:
AS FEATURED ON:







By: Jaimie Duplass

Hermetic seals are used to preserve food.

By: Pavel Losevsky

A hermetic seal allows airline passengers to travel safely by maintaining pressure and oxygen levels within the aircraft.

By: VanderWolf Images

Hermetic seals are used on all entrances of submarines to maintain proper air pressure and to keep water out and oxygen in.