A grain auger is device used in agriculture to transport grain. It consists of a solid shaft contained within a large tube, with flighting surrounding it. Flighting is a flat steel spiral, which is wielded into the center of the shaft. As the spiral turns in a counter-clockwise direction, the grain is pulled up, and pushed into the shaft. The grain is then deposited into a hopper, which uses gravity to deposit grain into storage bins, trucks, or grain wagons.
The grain auger was invented by Peter Pakosh, co-founder of the Versatile Tractor Company, and innovator in the field of agricultural machinery. The first prototype was created in 1945, but was ridiculed by his colleagues and other machine designers. Pakosh continued his work, and in 1953, began selling grain augers by the thousands. It quickly became the standard for all modern machines.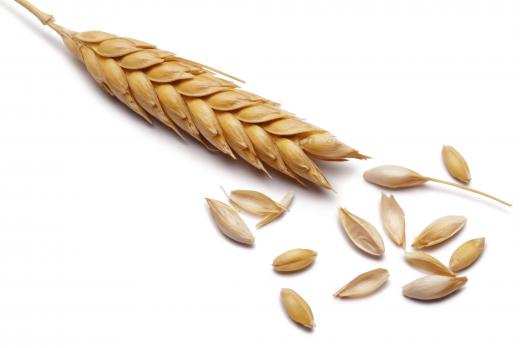 Grain augers are portable machines, making them easy to transport by way of the wheels attached to the bottom. They are used by farmers on small and large scale farms. They can be up to 60 feet (18 meters) long, and must be moved to their lowest position before moving. If the grain auger is raised while transporting, it could snag on power lines, and cause electrical shock.
Guards are placed on the intake end of some grain augers to prevent unwanted material from being pulled into the shaft. Machines that do not use these guards run the risk of contaminating the grain, or pulling in foreign material. Most local agricultural departments recommend the use of guards to prevent these problems. Guards are typically triangular in shape, and cover the intake, allowing only small grains to pass through.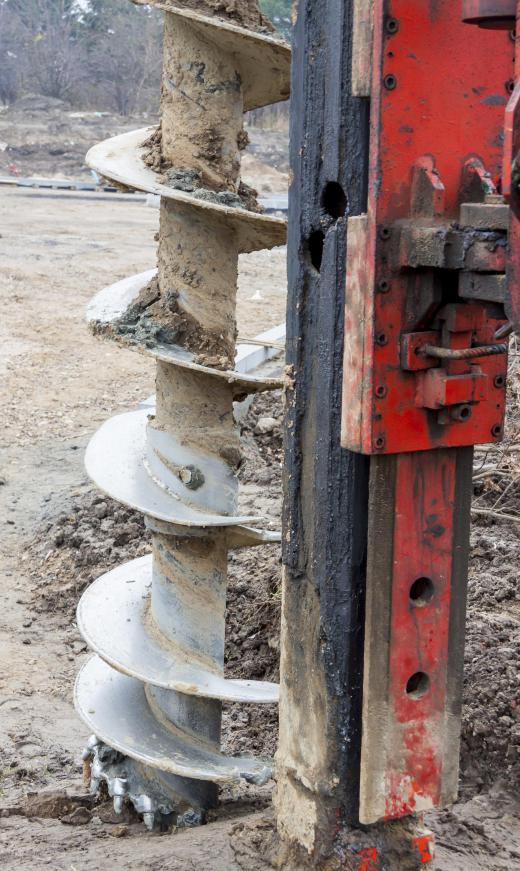 Generally, a grain auger is only used for a small period of the year, when grain is ripe and ready for transport or storage. The National Agriculture Safety Database in the United States recommends yearly pre-season maintenance of the grain auger. This maintenance includes a safety inspection to ensure all parts are functional, lubrication of the machine with oil according to manufacturer directions, if necessary, and a test start-up and shut down.
Hydraulic grain augers have recently become available to consumers. These augers incorporate hydraulic power, and contain their own diesel power plant, and self-contained hydraulic system. They are advertised as being easier to use, transport, and clean. The first hydraulic grain auger was created by Bergen Industries, a farm machinery manufacturer, in Saskatchewan, Canada.
AS FEATURED ON:
AS FEATURED ON:







By: 1999istek

Barley, a type of grain.

By: Johan Larson

Augers are used by farmers on small and large farms to deposit harvested grain into trucks or bins.

By: Doin Oakenhelm

The defining feature of any type of auger is its helical -- or spiral-like -- shape.

Screw pumps are based on a system similar to that of auger conveyors.