A gas generator is a device which burns gas to generate electricity. Gas generators can be seen in use in a number of different settings, and they are readily available around the world. Many hardware and home supply stores stock small gas generators, and larger versions are available from specialty companies and electricians who specialize in generator installation, maintenance, and repair. It is also possible to build a custom gas generator for a highly specialized application, such as supplying stable power to a server farm in a blackout.
The fuel burned in a gas generator varies. Gasoline is one option, as are propane, natural gas, and other gases, which may be derived from petroleum, created in a biogas generator, or produced as part of alternative fuel production. Biodiesel, for example, can be used as a fuel source for some gas generators.
The generator uses the fuel to generate mechanical energy which is converted into electrical energy. The amount of energy produced by the generator depends on the components and the amount of fuel used. Size can also be a limiting factor; the smaller the generator, the less energy it is capable of producing on demand.
One common use for a gas powered generator is as a backup power source. When the electrical grid is not functioning or not accessible, a gas generator can used to supply all or part of the power needs for a structure or community. Many businesses regard gas generators as a necessary business expense, as they need a reliable source of power in the event of an outage in order to remain operational. This is especially true in businesses which handle perishables or rely on computer systems to function.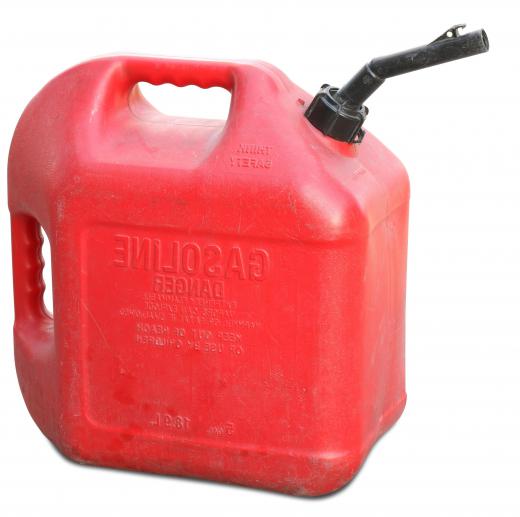 A gas generator can also be used as a primary power source in regions where electricity is not available or when people want to live off the grid. Some other uses include in fieldwork, where the generator is used to bring power to the field, and on tractor trailers which need electricity for cooling or other functions.
A basic portable gas generator like those available in many hardware stores can be enough to supply the power needs of a household. For a business, community, or large building, however, a custom system needs to be installed to meet power needs, especially if people want features like uninterrupted power supplies. An electrician can assess the given needs and recommend a product or system which can be used to provide primary or backup power.
AS FEATURED ON:
AS FEATURED ON:







By: Andrei Karpenko

A portable gas generator.

By: Winai Tepsuttinun

Gas generators run on gasoline.

By: branex

A biogas generator can convert cow manure into fuel.

By: boscorelli

A gas generator may be used to power a server farm during a power outage.

By: Rony Zmiri

A gas-powered motor is often used to turn generators, creating electricity for use outdoors or in homes or businesses.