Duct pipe is a means of conveyance for gases, liquids, or solids such as flour in a bakery or sawdust in a workshop from one point to another in residence, office, or industrial building. The pipe is available in a wide variety of material and sizes, depending upon the desired application. Materials used in making ducting range from chlorinated polyvinyl chloride (CPVC) to rigid galvanized metal and reinforced flexible plastic tubing. Sizes of ducting range from 2 inches (about 5 cm) or less up to 48 inches (about 122 cm) or more.
Residential uses for duct pipe include heating, ventilation, and air conditioning (HVAC), dryer exhaust vents, vents for cooking range hoods and gas fireplaces, and more. Typically, residential HVAC duct pipe is a flexible, insulated duct moving air from an air conditioning unit to rigid metal register boots faced with an adjustable vent plate that regulates air flow into a room. In residences where a furnace is used for heat, the duct pipe is typically rigid metal from furnace to room register or vent plate.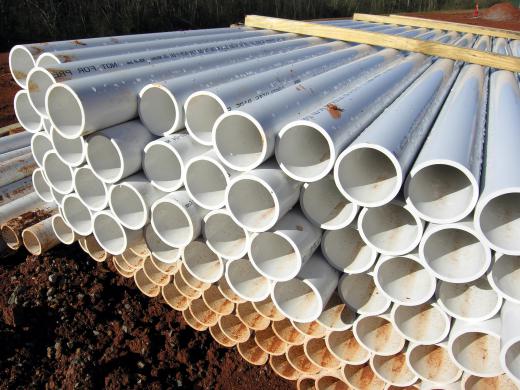 Other residential applications require duct work of different sizes and materials from HVAC, which might be 16 inches (about 41 cm) in diameter or larger. Dryer duct pipe connecting a dryer to a rigid vent might be a length of 4-inch (about 10 cm) diameter plastic tubing. Rigid metal ducting is often used to vent cooking range hoods and gas fireplaces to the outdoors, while a residential workshop may use flexible plastic pipe for sawdust collection. Where very hot gas produced by a gas fireplace or furnace passes through a ceiling, a multi-chambered, insulated section of pipe is installed to prevent fire.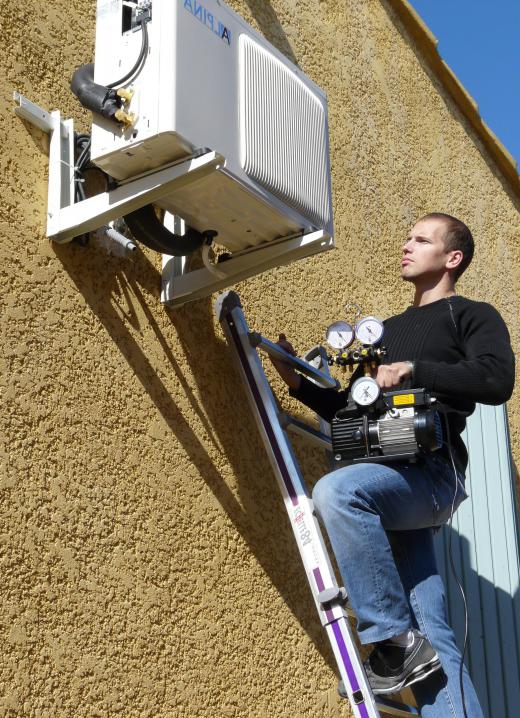 In residential air ducts, fans are often installed to propel air from one place to another. In HVAC applications, a fan moves air into the house, while exhaust fans move undesirable or dangerous fumes from the house to the outside. Bathroom fans remove moist air from the house to help prevent dampness and mold. Duct supplies for repair or remodeling projects are readily available at building supply or hardware stores.
In industrial applications, more specialized duct work is often required. CPVC is often employed when liquid at very high temperature is moved, and polyvinyl chloride (PVC) might be used as a duct pipe for hazardous or corrosive liquid. These products are available in a wide range of sizes and are economical and comparatively easy to install.
For large-building HVAC, rigid spiral duct is popular with builders and architects. Spiral pipe is so named for a spiral rod wrapped and welded to the full length of the pipe. The heavier spiral pipe adds strength to the spiral duct pipe and permits using a lighter-gauge metal in the body of the pipe, thereby saving in weight and material.
AS FEATURED ON:
AS FEATURED ON:







By: thejimcox

PVC pipe can be used ad a duct pipe.

By: Cyril Comtat

Even small holes in air conditioner ducts can reduce the system's efficiency.

By: Yury Gubin

A suspended ceiling can be used to hide pipes, ducts and electrical wiring.