The digging bar is a simple tool that can be used for several basic functions. Bars are often used to dig small holes, loosen ground for planting projects, and for prying objects away from the surrounding terrain. One can be purchased at many hardware stores and gardening shops.
Most digging bars are quite simple, measuring between 5 and 6 feet (1.5 and 1.8 meters) in length. One end is sharpened to a point, which gives it the look of a sharpened pencil. Many designs also feature a flat spade at the opposite end. The bar is usually made of a hard metal, with most types constructed with the use of heavy-duty steel or iron.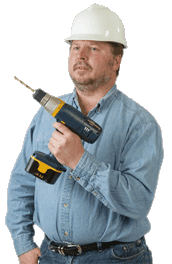 Scaled bars are often used with digging projects. In addition to all the features of a standard tool, the scaled digging bar will also include graduated measurements along the body of the bar. The measurements usually are featured in both imperial and metric units, making the bar more user-friendly in various locations around the world. Scaled tools are especially helpful for determining the depth of the hole being dug or to measure the degree of leverage required when using the bar as a prying tool.
In addition to digging, a digging bar can also be used to sever small roots in the area. Using the blunt or spade end of the bar, it is possible to cut through roots. This makes it possible to remove shrubbery and other smaller rooted plants from the area with less effort than would be required by using a shovel alone.
A bar can also be helpful in breaking up a hard layer of topsoil before attempting to plow or plant in the area. In some cases, it may be helpful in breaking up thin layers of asphalt or collections of rock that need to be transported from the area.
AS FEATURED ON:
AS FEATURED ON:







Man with a drill