A blind hole is a hole that does not completely penetrate a material, such as wood or plastic, stopping short of the opposite side. These holes are used for a wide variety of components and serve a number of functions. Most simply, the blind hole design is useful for concealing fasteners and creating a smooth, even surface that is visually appealing. Equipment designed to create blind holes can be used to manufacture them and people can also drill, ream, or use other tools to create them, using careful control to avoid punching through to the other side.
One place the blind hole is commonly seen is in woodworking. People often want to conceal fasteners like pegs and anchor screws because they are not attractive to look at. In addition, exposed fasteners can create a snag point for fabric and other materials in addition to collecting dirt and dust. The blind hole allows people to hide a fastener in the assembly of a product like a desk or table. Using this construction technique tends to add to costs, but will result in a more aesthetically pleasing final product.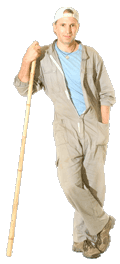 For certain types of equipment, blind holes are needed to keep the surface of the equipment even. Medical equipment, for instance, needs to be easy to sterilize. Points like the heads of screws and bolts can be hard to clean thoroughly and may create a collection point for bacteria and other unwanted organisms, allowing the equipment to transfer infectious materials between patients. Blind holes eliminate this safety risk.
Blind holes can vary in depth and width depending on how they are created. A blind hole may be lined with materials like sheathing for bolts and other fasteners and can also be used with glue and pegs or other components. When designing objects built with concealed fastenings, people must consider the load on those fasteners and develop appropriate measures for helping them resist pulling and tearing. This may include reinforcing holes and using special glues.
When people need to take apart something made with blind holes for repair or maintenance, it can be challenging, as it is difficult to find the fastenings and not being able to see them, people cannot see what they are doing when they take apart the object. In some cases, it may not be possible to pull the object apart, and in others, people should follow provided directions, if they are available, very carefully to limit the chances of damaging the item while taking it apart. If no directions can be found, people should look for sheathing or cladding that may be removable, providing access to fasteners and other components.
AS FEATURED ON:
AS FEATURED ON:







Worker