What Is a Biofuel Processor?
A biofuel processor is any type of equipment — often akin to a still — that changes biomass into fuel through fermentation. Sources for biofuels include plants and simple organisms such as algae. All of these potential fuel sources must be processed from their original form if they are to be used as alternatives to petroleum fuels.
The advantages of biofuels are often weighed by the impact and cost of the processing equipment. For example, biofuel processors can turn corn into a liquid fuel known as ethanol, but growing corn might require significant resources, including energy. When it costs more energy to produce the biofuel than it can provide through its use, often in combustion engines, the biofuel processor is generally considered to have an inefficient energy balance. When a biofuel provides more energy than it cost to produce, on the other hand, the biofuel processor that created the biofuel can be considered efficient.
Biofuel processors come in a variety of models, because establishing the most favorable energy balance can be a challenge. Small, inexpensive biofuel processors can produce cheap, burnable fuel but might not provide the same quality as more expensive and often more complicated processors. Large processors, such as those used in biofuel plants, might require more energy to operate and, thus, reduce the efficiency of the produced biofuel. There are many biofuel processor designs, however, that offer a favorable balance of energy cost and biofuel production.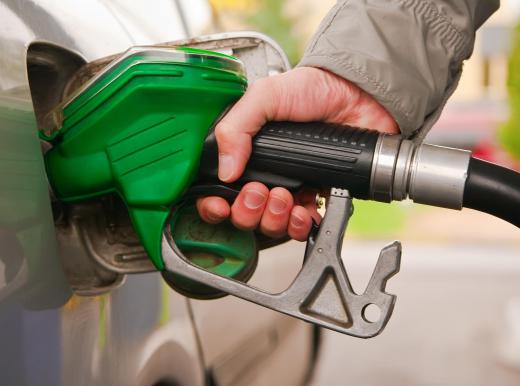 Many of the disadvantages of biofuels are linked to the diversity of available biofuel processors and sources. These sources often yield different energy balances and might require completely different machinery. A biofuel processor built for a plant that only grows in a tropical environment, for instance, might not strike a favorable energy balance when treating plants from a desert environment. Highly efficient biofuel sources — materials that work well with the right type of processor — often require large amounts of agricultural land, which can reduce the amount of arable land available to food growers.
Despite the challenges of creating an effective biofuel processor, biofuels are still considered an effective alternative energy source to petroleum-based fuels. One of the contributing factors to this concept is the range of resources that can be converted into biofuel. Possible sources might include used cooking oils, green algae and plant material such as corn. These biofuel sources often have an effective biofuel processor.
AS FEATURED ON:
AS FEATURED ON:







A large field of rapeseed, which is used to make biofuel.

By: Anna Lurye

Biofuel may present an alternative to traditional fuel.

By: branex

Biofuel processors can turn corn into a liquid fuel known as ethanol.