What Are the Pros and Cons of Contract Manufacturing?
Contract manufacturing refers to a situation where a business will engage the services of an independent party to perform a specified duty for the business. In terms of manufacturing, contract manufacturing refers to a situation where a manufacturer will engage the services of an independent party to perform a specified job. There are various reasons for this type of engagement by manufacturers, all of which involve the maximization of profit. The process of contract manufacturing also has some negative considerations that include the risk of uncertainty and lack of control over the process.
The management of companies in general realize that the best way to achieve the best output is to specialize in that in which they are most proficient. In economics, this theory is known as "comparative advantage," meaning that even though two companies can produce the same item, one of them is able to produce it in less time, at a cheaper rate or to a higher level of standard than the other. This is the major driving factor behind contract manufacturing. A company that is less equipped to handle a particular aspect of a production process or even the whole process for a particular item will be better served by outsourcing the manufacturing or production of that item to another company that is better equipped to do so.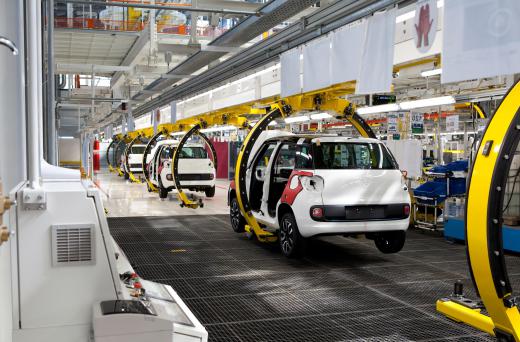 In this sense, contract manufacturing allows companies to save costs by manufacturing a particular item at a cheaper rate than what it would cost them If they decided to undertake the manufacturing process themselves. Another advantage of contract manufacturing is the fact that it allows the company doing the outsourcing to shave some time off the whole process, giving them quicker returns and turnovers. Where a company is less effective than another in manufacturing an item, contract manufacturing will allow it to concentrate on that in which it is the most efficient.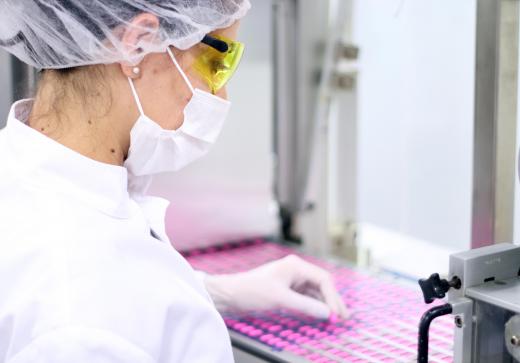 The major disadvantage to the process of contract manufacturing is the fact that the company doing the outsourcing faces some degree of risk if it fails to do its research properly. This is because outsourcing the manufacturing to the wrong company could end up costing the company more, rather than less, if the outsourced company fails to deliver as expected. In this respect, the quality of the production could be less than anticipated and the company could also take longer than expected to complete the project, leading to losses for the outsourcing company.
AS FEATURED ON:
AS FEATURED ON:







By: artstudio_pro

Contract manufacturing companies depend on the sales of the main product they are creating parts for to be viable.

By: RGtimeline

Pharmaceutical companies may be interested in contract manufacturing if they do not have the facilities to package drugs themselves.