What are the Different Types of Plasma Cutting Machines?
Plasma cutting machines use high frequency (HF) electricity to convert pressurized air to a plasma arc. The arc forms when the copper tip of the plasma torch contacts a conductive material and the positive current flowing from the plasma torch meets the negatively charged material. Two types of plasma cutters — manual and automatic — are common to shops that fabricate sheet metal and piping. Some of the differences between the two types of plasma cutters are portability, productivity and ease of use. Determining the type of plasma cutter required for a project will depend on the importance of one or all of the listed factors.
Portability is an important factor in the choice between manual and automatic plasma cutting machines. Manual plasma cutting machines are smaller and can contain an internal compressor to supply pressurized air to the cutter during operation. An operator pulls the plasma torch of a manual style cutter, whereas an automatic plasma cutting machine relies on a control head mounted to a table to cut steel and other metals. A computer controls the movement of the control head, allowing this style of plasma cutter to create accurate cuts without the operator error associated with a manual plasma cutting machine.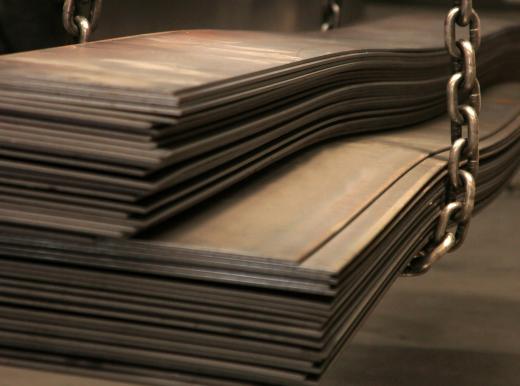 Increasing production means faster turnover times for processed steel cut with a plasma cutter. The time it takes a manual plasma torch operator to lay out, align, cut and clean a piece of steel can be reduced significantly when an automatic plasma cutting machine is used. An automatic plasma cutter requires a programmer to enter dimensions into a computer that communicates with the plasma control head and a helper to load the metal onto the plasma bed. After the metal is loaded, the automatic plasma cutting machine starts an arc and cuts the steel to the entered dimensions.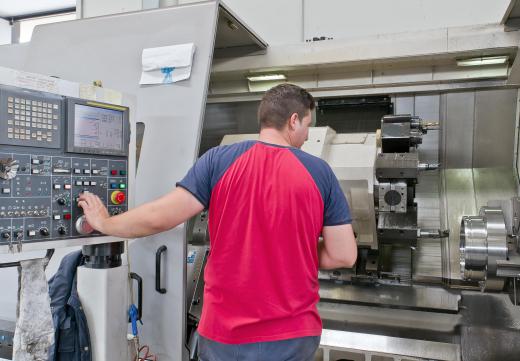 The complex operations of programming automatic plasma cutting machines require an operator to receive specialized training to use the software. This increases the complexity of cutting steel with an automatic plasma torch. Manual plasma cutting machines require no specialized training for an operator to cut steel and other conductive metals with the machine. Simply reading the usage instructions, which usually are printed on a placard stuck on the machine, will teach a novice operator to use the equipment. A simplified learning curve increases the number of workers capable of using the equipment, eliminating the need to rely on a single individual to operate the equipment.
AS FEATURED ON:
AS FEATURED ON:







By: Kybele

Plasma cutting machines are commonly used for sheet metal fabrication.

By: Giovanni Burlini

A computer numerical controlled plasma cutter is often used for precision machining.