What Are the Different Types of Planer Parts?
Planers are a type of woodworking tool typically used to smooth or level a wooden surface. While many different types of planer parts are available, one type that is replaced more often than most is the planer blade. Planer clamps are used to clamp in planer blades and must be manipulated while replacing the blade. In addition, because many planers are hand-held devices, they usually have handles, some of which are more comfortable than others. Lastly, different small planer parts are needed to keep these tools functioning properly, such as screws, bolts and washers.
Among the most commonly replaced planer parts are planer blades. Planer blades are integral to a planer working properly, and they eventually become dull and must either be replaced or sharpened. Not all planer blades can be resharpened, so many people find themselves replacing the blades by necessity. Planer blades are made out of regular steel, laminated tool steel or carbide. The quality and durability of a planer blade varies based on the manufacturing quality, material quality and how the blade is used.
Planer handles are another category of planer parts that are integral on hand-held models. Planers use handles in the normal way: as a way to move the device around. In addition, some planer handles are more comfortable than others; for example, they are sometimes designed to have ergonomic grips.
Sometimes overlooked, planer blade clamps are a type of planer part that serves a valuable purpose. The planer blade clamp is used to keep the planer blade in place. This planer part is typically loosened and tightened by manipulating bolts, which is typically necessary during blade replacement. An improperly tightened planer clamp can be extremely dangerous, so it is generally recommended that people make sure they are properly tightened and in good repair before use.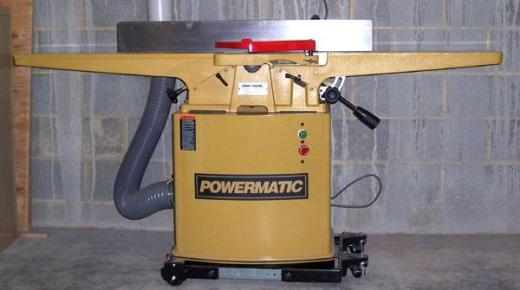 Many little parts come together to make a planer the useful piece of machinery that it is. For instance, screws and bolts are used to hold parts together as well as loosen and tighten blade clamps for removal and replacement. In addition, washers and bolts are used to keep planers operating as intended. Sometimes a hex wrench, otherwise known as an Allen wrench, is included with the purchase of a planer. This is so the different screws, bolts and such can be easily manipulated without having to own any other sorts of tools.
AS FEATURED ON:
AS FEATURED ON:







Allen wrenches are sometimes included in planer kits.

A jointer, also known in some places as a planer.

By: stokkete

Hand planers contain thin, flat blades for shaping or shaving wood.

By: Arpad Nagy-Bagoly

Hand planers, or jack planes as they're sometimes called, allow wood workers to manually shave down and smooth the surface of wood.