What are the Different Methods of Quality Control in Construction?
There are a number of strategies for quality control in construction, and some quality control policies may differ according to location. An essential part of quality control is ensuring the safety of the workers and the materials that are being used. A quality control audit is a mandatory practice that helps ensure every standard is being met.
Quality control in construction may differ somewhat from quality control procedures for other types of work. Construction involves building and manufacturing, which means that quality control techniques will center on materials being used. All materials being used in a construction company or for individual projects must meet with standards for safety. There will typically be rigid testing as part of quality control procedures.
Another crucial element is to ensure that good safety practices are being followed on the job. Workers should be educated, trained, and certified to perform their jobs safely. There should be guidelines and checklists that need to be signed and completed by all employees. This is typically done on a daily basis or after each assignment. Part of quality control in this type of work is checking to see all checklists and guidelines have been completed.
Checking for accuracy in every job task is another part of quality control in construction. This may mean that all projects and materials that were used for a project are inspected. This inspection work is typically done before the project is finalized. Inspecting materials and equipment for defects and replacing faulty parts or materials is an essential part of quality control in the construction business.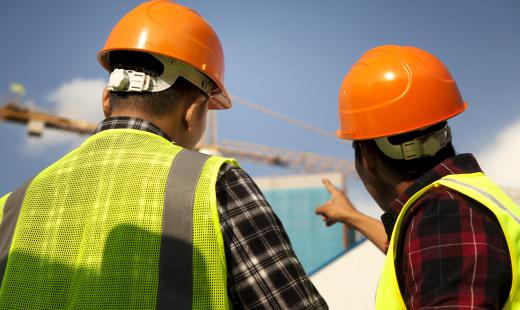 Complying with specifications of drawings and blueprints is an important measure taken in quality control efforts. Ensuring the project is performed to exact specifications of the client is key to doing good work, and will typically involve reviewing both the structure and the design. It's also crucial to cross-reference and check for technical specifications.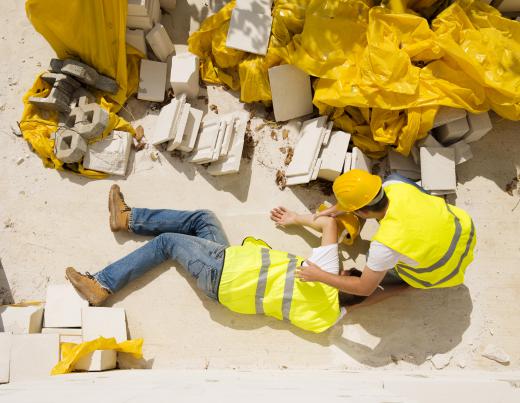 A major part of construction quality control is ensuring that workers are not only trained on safety regulations, but that they also comply with them. If construction workers do not follow safety rules and regulations, quality control officers should reprimand them and issue formal written notices. Being written up may result in severe consequences, which may ultimately lead to being fired.
AS FEATURED ON:
AS FEATURED ON:







By: auremar

Ensuring the safety of workers in a construction environment is a method of quality control.

By: Andreas Karelias

Workers are expected to know how to do their jobs safely.

By: ndoeljindoel

A major part of construction quality control is ensuring that employees comply with safety regulations.

By: Halfpoint

It is crucial to ensure that good safety practices are being followed on the job.