What are the Different Home Inspection Tools?
Home inspections are often required before a home sale can be finalized. During the process of inspecting the home, several home inspection tools can be utilized to verify the safety and value of the home. These tools can fall into different categories including hand tools, tools of detection, and home inspection forms and software.
Hand tools generally refer to actual items commonly used during the home inspection process. These can include a ladder, work gloves, and flashlight. Such things used by the home inspector do not need to be created specifically for inspection. Other helpful and frequently used items may include goggles, a protective dust suit, and a face mask.
Tools of detection are often objects designed specifically for measuring certain substances that may be found in a home. Homeowners are typically familiar with the names of these home inspection tools. These may include mold detectors, moisture meters, and gas gauges. A mold detector is often used in conjunction with a moisture meter to determine the presence of, or the potential for, mold in a home. Mold, and the potential for it, can lead to health problems for some people if the situation is not corrected.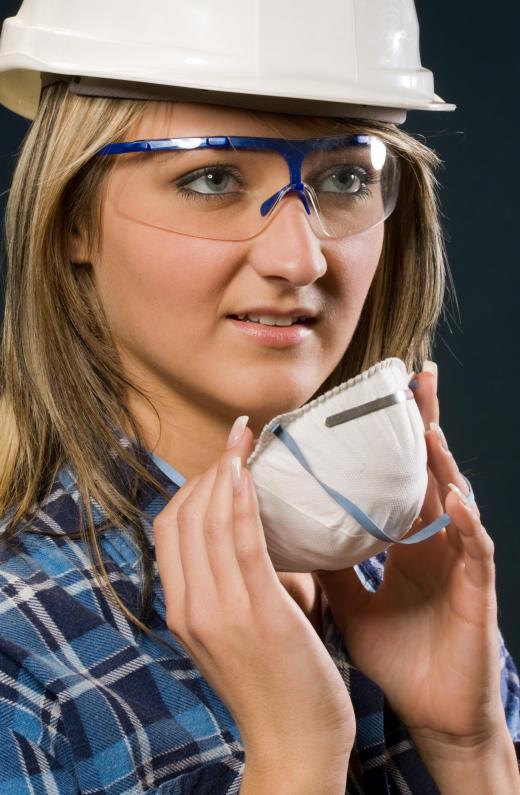 The gas detector is one of the home inspection tools that can be used to search for gas leaks or for the presence of carbon monoxide. Gas leaks from gas-powered appliances or heating systems will often need to be corrected before a home sale can be finalized. If carbon monoxide is found in the home, the source of the carbon monoxide will need to located and the problem corrected. Carbon monoxide is an odorless gas that can lead to death if present in high concentrations in the home.
Forms are often used to simplify the home inspection process. These can be used alone or in conjunction with specialized industry software to prepare a home inspection report after a thorough tour of a property. Forms are commonly used with other home inspection tools, as a guide, in order to be sure that no parts of an inspection are missed.
Once the home inspection is complete, the data is usually entered into a software program designed for reporting results. The final report will be printed and can be delivered to the real estate agent or home owner. A home inspection report may not affect the sale of the home, if the potential buyer is willing to pay for the cost of the repairs listed on the report. If the repairs are substantial, the home sale could be postponed or denied.
AS FEATURED ON:
AS FEATURED ON:







By: Andy Dean

Home inspections are frequently conducted as part of a real estate transaction.

By: Andrzej Solnica

Home inspection tools may include safety goggles and a face mask.