What are the Best Tips for Air Conditioning Troubleshooting?
Air conditioning can be a cool blessing during hot weather. For those suffering through an extended heat wave or long summer, installing an air conditioner can feel like the best decision of their entire existence. However, these useful systems do come with their own problems and potential issues. To avoid having a mechanical meltdown in the midst of an August heat wave, consider carefully following guidelines for air conditioning troubleshooting.
Air conditioning troubleshooting can help diagnose problems or prevent issues from occurring. Most air conditioning systems will provide the user with an air conditioning troubleshooting guide upon installation. However, most guides share a few basic tips for discovering and fixing minor problems with the system. If repairs look too complex or the cause of the problem is not clear, most experts recommend contacting a professional rather than accidentally destroying your faulty air conditioning.
If the system is not turning on or the temperature does not appear to be dropping, most air conditioning troubleshooting guides recommend making sure that the system is in fact switched on. Also, consider taking a reading of the room temperature and ensuring that the air conditioner is set to a lower temperature.
Another basic air conditioning troubleshooting tip is to ensure that the system is receiving power. Most air conditioners have an "auto" setting, but almost all feature a manual switch that turns the fan on. If the fan turns on when switched, the air conditioner is in fact getting power. If not, check all plugs or connection devices to make sure the equipment is properly connected to a functioning circuit.
If the power is running but there is still a problem, check the air conditioning unit to ensure that there is no frost or ice forming. This can prevent proper work and pose an electric hazard. If there is frost or ice present, turn off the air conditioner for a few hours to allow water to melt. Make sure the area is completely dry before switching back on.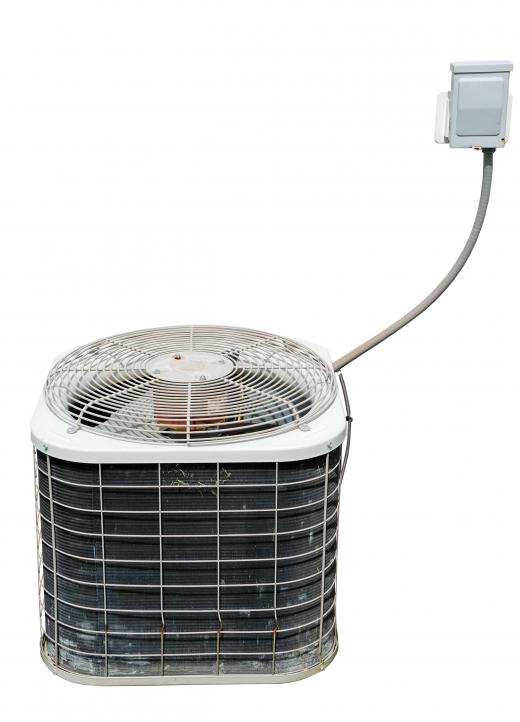 Many problems not caused by power interruption or other basic problems will require the repair or replacement of certain parts, such as motors. If the air conditioning troubleshooting guide that came with the system provides detailed instructions, a homeowner may be able to repair the issue alone. In that case, make certain proper tools and the correct model of repair parts are being used.
For any replacement or repair issues that seem beyond layperson means, contact the installation company, manufacturer helpline, or air conditioning professional for further help. While outside repairs may seem costly, rising temperatures can help to make repair an easy choice for many people. Although an air conditioning troubleshooting guide can help users with many basic problems, it cannot solve or determine complex issues or system failure, and should be used primarily as a diagnostic guide rather than a repair manual.
AS FEATURED ON:
AS FEATURED ON:







By: Kevin Penhallow

An air conditioning vent.

By: sheval

An air conditioner.

By: carroteater

A central air conditioning unit.