What are Metal Halide Lamps?
Metal halide lamps are gas discharge light sources which provide illumination by passing an electric arc through a high pressure argon, mercury, and metal halide mixture. Similar in operation to fluorescent and mercury vapor lamps, metal halide lamps are distinct because of their high light output and different color casts. Due to their relatively small size and high power ratings, these lamps are widely used in stadium lighting, factories, warehouses, and outdoor flood lighting applications. Metal halide lamps are available in a fairly wide range of power ratings which typically include 150 to 1,200 watt variants. These lamps require a special ballast fitting to operate correctly, the cost of which is normally justified by long service life and excellent performance.
Gas discharge lamps belong to a family of lighting sources known as high intensity discharge (HID) lamps. These lamps are well suited to applications where high lumen output is necessary because they are particularly powerful for their size. They are also useful where a particular color cast is required because each type has a specific metal salt added to its interior which produces different light hues. Metal halide lamps operate by passing a high tension electric arc through a pressurized mixture of argon and mercury gas to which metal halides have been added. Metal halides are ionic halide salts which are included in the mixture to influence the lamps' specific color temperature or hue.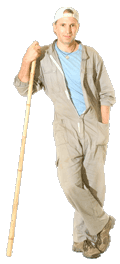 Expansive outdoor venues and large interior volume spaces are environments which benefit considerably from the use of metal halide lamps. Typical applications of this type of lamp include sports venue lighting, outdoor security lighting, warehouses, and factories. The color cast features of the lamps can also be tailored to closely simulate day light. Other common uses include theatrical, photographic studio, and movie set lighting. Reef aquarists also use metal halide lamps as a high intensity light source for growing corals.
These lamps are available in a wide selection of power ratings, with 150, 250, 400, 575, and 1,200 watt variants being the most popular. Metal halide lamps require a special fitting to function correctly as their high tension arc requires the inclusion of a ballast in the fitting. Any additional costs involved are, however, adequately offset by good lighting qualities and lengthy service life. This family of lamps cannot produce its full light potential below a certain operating temperature and feature a distinctive "warm-up" period where each glows dimly and changes color. Metal halide lamps should ideally be used with closed fittings when suspended over high traffic areas as an arc tube failure can sometimes cause the outer tube to shatter.
AS FEATURED ON:
AS FEATURED ON:







Worker