What are Engineering Drawings?
Engineering drawings are drawings which are used to precisely represent an engineered item, ranging from a ball bearing to a space ship. The drawings can be used in a variety of ways, ranging from a basis for manufacturing to illustrations in a patent application which show how the item functions and demonstrate that it is unique. Engineering drawing is a form of technical drawing, performed by skilled draftspeople who have received special training in how to perform this type of drawing.
They say a picture is worth a thousand words, and sometimes the easiest way to demonstrate something is with an image. This holds true for engineering, with engineering drawings providing an easy to understand graphical illustration of something which has been designed by an engineer. The drawings may represent rough drafts for an object which has not yet been produced, with the drawings being used to explore how the item should be made, and they can also document the process of making or using an item, or simply illustrate how something is supposed to look.
Like other types of technical drawings, engineering drawings are expected to conform with an accepted protocol. There are a number of protocols which can be used for engineering drawings, with accompanying textbooks and manuals covering every aspect from the size of a typeface to acceptable colors. Some people can execute engineering drawings in several different styles, while others prefer to stick with one method.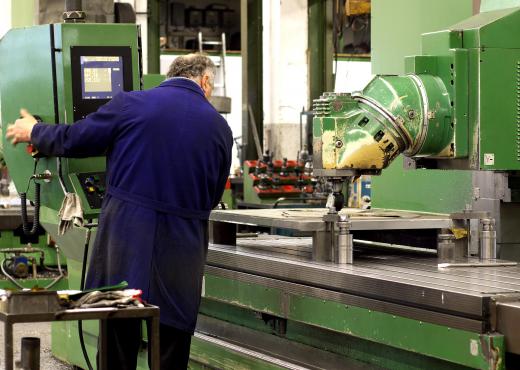 Engineering drawings present a clear, unfettered view of an object which is designed to allow people to understand what is going on. Typically, numerous angles are provided to show what the object looks like from several sides, and the artist may produce segments, cutaways, and other types of drawings to highlight details of the object or show the appearance of the inside. Engineering drawings can be prepared in software programs or by hand, with many people appreciating the convenience and precision of software.
In addition to showing what an object looks like, engineering drawings also have information about acceptable variations, load limits, and other topics which may be of interest. Using an engineering drawing, someone can get a complete idea of what the object is like, what its limitations are, and how it can be used. Drawings can be utilized in the routine use, construction, and repair of engineered items by people who have the skills to read and understand engineering drawings and their sometimes obscure nomenclature.
AS FEATURED ON:
AS FEATURED ON:







By: berc

Engineering drawings present a clear, unfettered view of an object.

By: Maurizio Targhetta

Engineering drawings are used to write the code that programs computer numerical controlled machinery.