Cable clips are devices that are used to manage cables and wires by securing them to a surface such as a floor, wall, or ceiling. They are used by engineering and industrial companies to manage the many cables associated with the machinery they use on a daily basis. Cable clips are also used in homes to ensure that cables used in home entertainment systems such as televisions, sound systems and gaming systems remain unobtrusive. They come in many different shapes and sizes to accommodate almost any number of cables of any size.
There are two main elements that are necessary for a simple but effective cable clip. One part must be able to hold the cable in place while the other securely attaches to a surface. In some cable clips, these functions are combined. One simple design, for instance, involves a single piece of plastic with a hole for a nail and a small opening for the cable. The cable is placed against the desired surface and the opening is placed over it; the cable clip is nailed down and the cable is held firmly against the wall.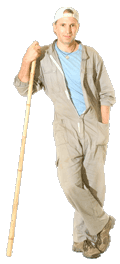 While nails are commonly used to secure cable clips, they are not always the best mechanisms for doing so. In some cases, the need for the cable clip is only temporary and in other cases it is important to avoid damage to the surface that the clip must be attached to. In these cases, adhesive nail clips tend to be preferred to nail-in cable clips. If no cable clips are available, it is sometimes possible to simply tape the cables to the desired surface. In other cases, however, clips have an attached adhesive section that allows one to securely fasten them to a surface without causing damage.
While the primary purpose of cable clips is to keep cables out of the way, some are made specifically to keep large numbers of cables organized and untangled. These still tend to have one part that is made for attachment to a surface, but the space that holds the cable is usually able to facilitate many cables. Some fit each cable into its own slot while others are made to hold a bundle of cables. Either way, these cable clips prevent large numbers of cables from getting in the way and getting tangled. This is particularly useful for computer systems that require many cords to accommodate various components such as computers, printers, sound systems and other devices in one small area.
AS FEATURED ON:
AS FEATURED ON:







Worker