Big box stores are chain stores that tend to establish physically large branches. Some people criticize the business tactics of such stores, arguing that they are designed to drive out small business, they do not support unionization, they mislead the communities they enter, and some have questionable environmental practices. Fans argue that they provide a convenient and obviously desirable service, since the openings of such stores are typically very well attended.
Several characteristics distinguish a big box store. The first is the sheer size of the establishment; they are typically many times larger than comparable stores. Because these stores are connected with a chain, they are capable of negotiating very favorable contracts with suppliers, and as a result their prices also tend to be extremely low. Many stores organize their pricing so that they profit on the sheer volume of goods sold, rather than on each individual piece of merchandise.
These establishments also tend to be located along freeways or interchanges, and they are typically only accessible by vehicle. Their architecture is usually unremarkable, with a single story construction and few or no windows to the inside. Some people have commented that big box stores are so generic that it is possible to find two different locations in totally separate places with the same floor plan.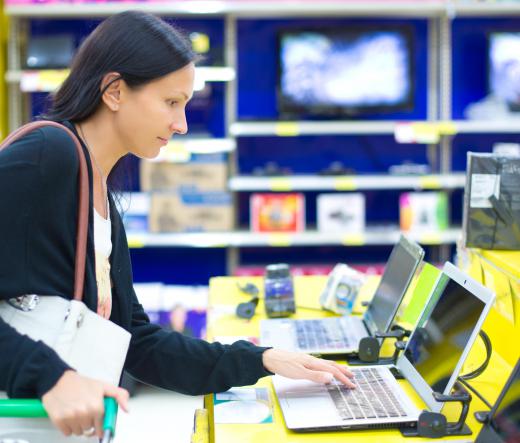 It is possible to divide big box stores into three rough categories. The first is general or department stores like Walmart and Target, which stock a wide variety of goods. "Category killers" are those that focus on a very specific product, like electronics, furniture, or clothing. Warehouse clubs such as Sam's Club or Costco sell merchandise in bulk, with customers getting a discount because of the volume of goods that they purchase.
Critics have pointed out that these stores often have a very specific plan of attack when entering a community. Rather than competing with other stores, big box stores often try to choke them out. They often start out with high numbers of staff in the beginning, along with low prices, to provide a good customer experience that makes people want to return. Local stores must either adjust to their changing market or go out of business; if a big box store succeeds in driving out locally based competition, it often raises prices and cuts staffing.
When these stores move into communities, they typically provide lofty plans which include the number of jobs that they will generate and community measures that they will support. Many communities find, to their chagrin, that these claims are not fulfilled once the store is established. Big box stores have also been criticized for their opposition to unions, and for environmentally unfriendly practices like the distribution of vast amounts of plastic bags and the promotion of products made from nonrenewable resources. Other critics simply object because they think they are ugly, since they typically lack landscaping or other ornamental features.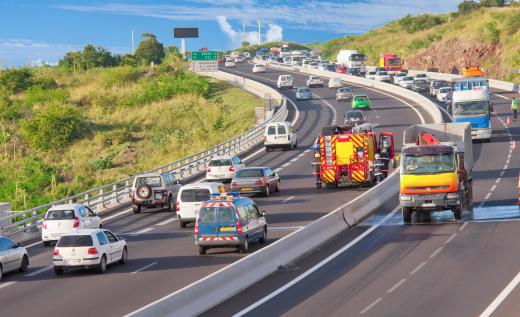 Fans of big box stores argue that they provide a valuable service, especially to people on a fixed income, by providing inexpensive products. Promoters also point out that the stores eliminate the need to shop at multiple locations, making shopping more convenient for consumers.
AS FEATURED ON:
AS FEATURED ON:







By: 06photo

Stores that sell large quantities at wholesale discounts are considered big box stores.

By: Art Allianz

Some big box stores focus on a particular type of item, such as electronics.

By: Pumba

Electronic devices can be purchased from many big box stores.

By: michelaubryphoto

Big box stores are blamed for causing smaller retail stores to go out of business.

By: Unclesam

Big box stores are are often situated just off heavily traveled highways.