Barge boards are decorative features which are mounted on the gables of the house, following the pitch of the roof. The boards are mounted right along the roofline, obscuring the structural details of the roof and adding a decorative accent. This type of roof trim is used in many regions of the world and examples can be seen across a wide range of architectural styles. In fact, a perusal of almost any neighborhood on Earth should turn up a few barge boards.
These decorative features are also known as fly rafters or gable rafters. They do not serve a structural function in the home, being added after the home has been built along with other decorative trim. On some houses, the barge boards are plain, and painted in the same color of the rest of the trim if the trim is painted. These boards can also be highly ornamental, as seen in architectural styles such as Queen Anne, in which the fly rafters are often heavily carved and may be painted in multiple colors.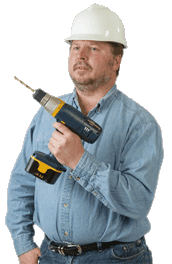 This type of roof trim can only be seen on gabled roofs, in which two sections of roof are spanned by a triangular wall. Many schools of architecture use gables to add visual interest. Barge boards can be supplemented with a variety of other decorative trim, perhaps most notably in the ornate styles associated with Gothic Houses. People who want to add this type of trim or change the boards on their homes can usually easily do so.
While barge boards are classically from wooden planks or carved wood, other materials can be used as well. Some homebuilders use composite materials because they are cheaper and sometimes sturdier, and plastics, plasters, or decorative metal strips can also be used. When selecting barge boards, people should think about other materials used in the construction of a home, and the desired lifespan of the decorative trim, as it can be difficult to reach the gables of a roof for maintenance and touch-up painting.
The term "barge board" is also used to describe an aerodynamic feature which is added to some types of race cars, particularly open wheel race cars. The barge board is designed to stabilize and direct the air flow around the car to allow it to achieve greater speeds. The meaning of the term is usually clear from the context of the conversation or text in which barge boards are referenced.
AS FEATURED ON:
AS FEATURED ON:







Man with a drill