What are Aluminum Heat Pipes?
Aluminum heat pipes are a medium of heat transfer that can allow for the easy transportation of large amounts of heat with only a small amount of loss of energy during the process. This is true even when the pipes are co-located with elements that tend to be very cold. The aluminum heat pipe has often been used in radiators and other equipment for heating a living space, and today is often employed in temperature control for electronic devices.
Most designs of aluminum heat pipes are a simple hollow tube. Typically, the heat pipe is filled with some type of conducting agent, such as mercury, ethanol, or water. Once the agent is in place, the tube is sealed and can be included in several different types of heating and cooling equipment. An external wick structure on the side of the pipe acts as an agent to exert capillary force on the contents of the tube. This helps to regulate the temperature of the contents of the pipe and thus create the desired effect on the surrounding temperature.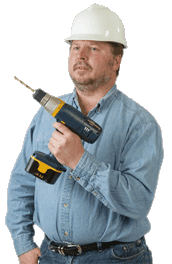 Often, aluminum heat pipes are used in conjunction with a heat sink. Essentially, a heat sink is a device that can absorb heat from a thermal object that is in close proximity. The source of the thermal agent can be radiant heat or direct heat. The idea behind the heat sink is to provide a means of controlling the heat generated within the aluminum heat pipes by dissipating the heat when necessary. This type of arrangement is often used as a means of cooling the environment around electronic devices, including refrigeration units. Thus, a heat sink can work with aluminum heat pipes to actually provide a source of cooler to a given application without the need for additional coolants.
Heat pipes are also made of other types of metal. Copper heat pipes are very popular and may be better suited for some applications. Still, the use of aluminum heat pipes is common and is likely to remain so for many years to come.
AS FEATURED ON:
AS FEATURED ON:







Man with a drill