How Do I Choose the Best Used Planer?
The first decision you will need to make before searching for a used planer is to decide what type of planer you are looking for. Several machines and tools can be classified as planers, so you will need to research whether you need a thickness planer, a hand planer, a portable power planer, and so on. Once you have made this determination, research the different models available and find out what the going rate for a used planer in that category seems to be. When you have found one or two models available for sale, always do a thorough visible inspection and test out the tool if possible.
The size of the jobs you are likely to do will determine what type of used planer you will need. A tabletop planer will be used for larger jobs, while a handheld planer is great for smaller jobs and less frequent use. Handheld planers are usually less expensive than tabletop thickness planers, and if you are on an extremely tight budget, a hand planer that is not powered or motorized is the best option. You will need to choose between battery-operated and corded planers if you choose a powered handheld planer; battery-powered planers are good for smaller jobs and less frequent use, while corded models will produce consistent power output regardless of the size or duration of the job.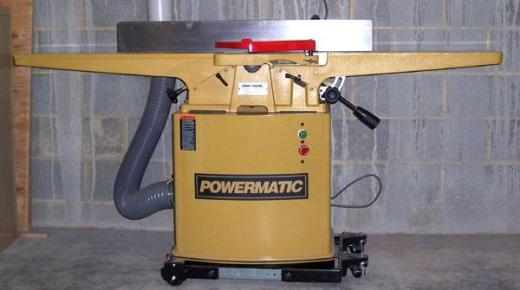 If possible, visually inspect the used planer you are considering, and test it out if this is feasible. Look for obvious signs of damage to the unit, and inspect the blade for pits, ruts, or wear. A visual inspection will never be enough to determine the quality of the planer, however, especially if it is a powered planer. Test out the planer on a scrap piece of wood to gauge its ease of use, power output, overall performance, and so on. Remember that even if the used planer seems to work well on the first try, it may not work once you get it home. Whenever possible, get a warranty or return policy in writing before purchasing.
Think carefully about the size of boards you are likely to plane before you go out looking for a used planer. The size of the job will often determine the size of the tool, and for small jobs, a hand planer may be just fine. For larger jobs, you will need a tabletop planer. If you will be using the planer daily, you may want to consider an industrial planer that is larger and more durable, but also more expensive.
AS FEATURED ON:
AS FEATURED ON:







A jointer, also known in some places as a planer.

By: stokkete

A hand planer might be easiest on the wallet.

By: Arpad Nagy-Bagoly

Hand planers, or jack planes as they're sometimes called, allow wood workers to manually shave down and smooth the surface of wood.