What are the Different Types of Conveyor Belts?
There are three different types of conveyor belts: the basic belt, snake sandwich belt and long belt. A basic belt conveyor consists of two or more pulleys that hold one continuous length of material. These types of belts can be motorized or require manual effort. As the belt moves forward, all the items on the belt are carried forward.
A common installation sites for conveyor belts include packaging or parcel delivery services. This industry often requires a method of relocating materials from one place to another, quickly and with minimal human intervention. The belt is typically installed at waist height to improve the ergonomics for the staff that are interacting with the materials.
The conveyor structure consists of a metal frame with rollers installed at various intervals along the length of the conveyor belt. The belt is typically a smooth, rubberized material that covers the rollers. As the belt moves over the rollers, the items placed on the belt are transferred with a reduced amount of friction, due to the use of multiple rollers. Basic belt conveyors also have curved sections to allow the belt to move product around corners.
The snake sandwich conveyor consists of two separate conveyor belts that are set up parallel to each other and hold the product in place while moving along the belt. This type of belt is used to move items up steep inclines, up to 90 degrees. Created in 1979, the snake sandwich conveyor was designed as a simple, efficient method of moving rocks and other material out of a mine.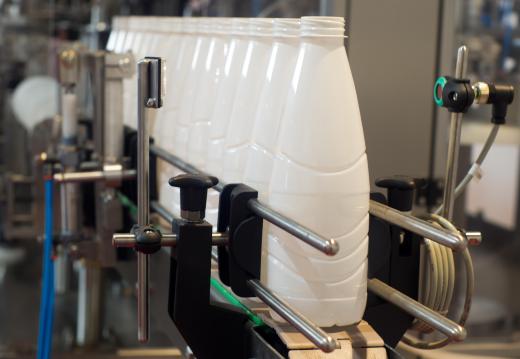 The system was designed to make use of widely available hardware and used simple principles to ensure that it was easy to repair. Any type of mechanical system intended for deployment to mining operations must recognize the limited access to parts in remote areas. This system offers the ability to move a high volume of material at a consistent rate. Smooth surfaced belts allow the conveyor belts to be cleaned automatically with the use of belt scrapers and plows. The design is flexible enough to allow the materials redirected off the conveyor belt at any point through simple redirection.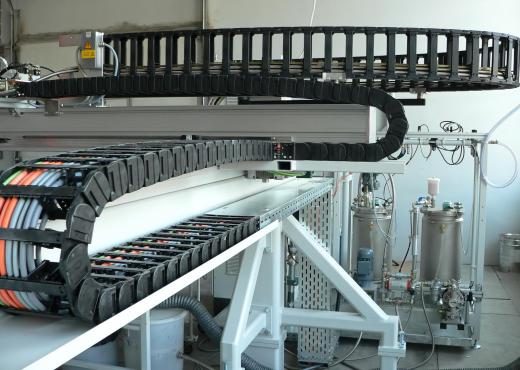 The long belt conveyor is a system of three drive units used to move materials over a long distance. The most important feature of this system is the ability of the rollers to handle both horizontal and vertical curves. The long belt conveyor system can reach up to 13.8 km (8.57 miles) in length. This type of conveyor belt is often used in mining operations to transport materials to remote construction or building site locations, such as the bottom of a mining pit.
AS FEATURED ON:
AS FEATURED ON:







By: industrieblick

Long belt conveyors are used to move a large quantity of products over a long distance.

By: Budimir Jevtic

Snake conveyor belts are used to move items up and down steep inclines.

By: Budimir Jevtic

Automatic packaging machines that fill and seal milk into paper cartons or plastic jugs often use basic conveyor belts.

By: Dreef

The apron conveyor is a type of conveyor system that is often used in manufacturing.