Vacuum casting is one of three main pouring methods that can be used to draw materials into molds. A number of benefits can be associated with vacuum casting, many of which make it well suited for work with both ferrous and nonferrous metals. The process typically involves drawing the molten metal up into a mold, which may result in less turbulence and prevent dross and other impurities from entering the final cast piece. Vacuum casting is often associated with a common variation of sand casting, and may also be used with elastomers.
Another name for vacuum casting is counter-gravity filling, since it typically involves drawing a material up into a mold rather than pouring it in from the top. Since the material is not poured or forced in using air pressure, there is typically very little turbulence associated with this method. This can allow the gating mechanisms to be less complex than in other types of casting, which may reduce overall costs.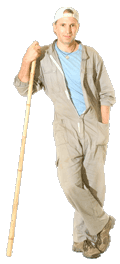 The simplicity of the gating mechanism can also improve the efficiency of the method, since less metal tends to solidify on it. This may result in an efficiency increase of 50% or more. The final quality of the piece may also be higher, since lower turbulence can result in dross floating freely at the top of the vessel. As the molten material is drawn from underneath the pool surface, the dross will typically be left behind.
Sand vacuum casting is a variation that uses vacuum to form sand to a plastic mold, and it is often used with various types of metal. A thin piece of plastic is typically place on the mold, and then sand is drawn onto it with a vacuum. The sand contacts the plastic sheath rather than the mold itself, but takes on the form of the mold. Molten metal can then be drawn into contact with the sand, at which point it will take on the mold's shape. When the vacuum is removed, the sand will release the solidified metal and the mold can be used again.
Vacuum casting is also used for elastomers if other methods would result in air entrapment issues. This method typically uses a silicone mold that is placed inside a vacuum chamber. A liquid elastomer will then be degassed before being introduced to the mold. Vacuum can help ensure that the elastomer fills any detailed portions of the mold in addition to reducing the possibility of any air bubbles. After the mold has filled, the vacuum can be removed and the piece may be worked on further.
AS FEATURED ON:
AS FEATURED ON:







Worker