Shoring is a construction practice where structures are braced with wood, metal, and other materials to prevent a collapse. People use this during new construction, remodeling, and emergency repairs to keep workers safe. The law often requires it for activities like excavation and may strongly encourage it in other settings, depending on regional building codes. Some companies specialize in structural supports and can travel to a job site to evaluate the needs of a project and set up appropriate shoring.
One purpose of shoring is to support a structure while it is under construction. The building may not support itself independently because all the key elements of the structure are not in place. Shoring props it up while work is being done, and the workers can remove the supports as they finish sections of the building. In excavation, this is critical. The supports hold the walls of trenches, digs, and mines open until workers are able to put in permanent walls to stabilize the dig and prevent cave-ins.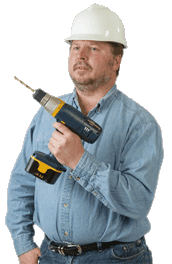 In remodeling, it is sometimes necessary to remove or move structural supports. This can destabilize a structure and endanger workers. Moving shoring into place before construction starts assures people that the building will remain stable during the remodeling. Once the work is done, they can take the temporary supports away and the structure should stand on its own.
Emergency repairs and response to emergency situations may also necessitate shoring. Sometimes buildings develop a list as a result of subsidence, earthquakes, and other situations and require support to prevent them from falling over. In building collapses, people responding to the incident need to put supports in place when they conduct rescue efforts, as they do not want to be trapped inside the building with the victims of the collapse.
Wood and metal rods or plates are common choices for materials because they are sturdy, reliable, and affordable. An engineer may be involved in decisions about what kinds of materials to use to make sure they will be able to bear the load.
A variety of shoring configurations and designs can be used. Many people are familiar with the supportive scaffolding used during construction work to allow workers to access a building while also supporting it. The supports may be angled to create pressure and keep a building in place, and they can be of varying heights, depending on the need. People should be careful around structural supports, as dislodging or weakening them could create a safety hazard.
AS FEATURED ON:
AS FEATURED ON:







Man with a drill