What is Perforated Sheet Metal?
Perforated sheet metal is sheet metal in which perforations have been blanked out of the metal. This type of metal is usually composed of carbon steel, stainless steel, or monel metal. It allows for a variety of standard designs, making it easy to use for a number of purposes.
The majority of perforated sheet metal comes in sheets between 16 and 24 gauge, which is perfect for designing. Those types with round holes are best used in ventilation, decoration, and protection. This design of typically has a good strength-to-weight ratio. It is also available in corrosion resistant varieties. According to experts, perforated sheet metal has a greater, more predictable, and more accurate load bearing capacity than expanded metal or wire mesh.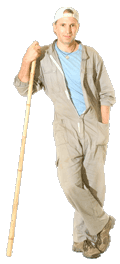 This type of metal is commonly used to create screens, such as for screen doors, windows, or filters because it is quite easily manipulated. Architectural accents are also often made with perforated sheet metal because of its flexibility and because it adds to the character of a building or structure.
Often, home designers make alterations to house designs simply because they want to use perforated sheet metal. Such architectural design is evident in newer homes with metalworkings built into their designs. In fact, it is possible to purchase decorative sheets which are well-suited to a wide range of architectural design applications.
It can also be used in developing acoustical panels. Recording studios and office buildings near large transportation venues generally have acoustical panels in order to muffle or keep out sound. Perforated sheet metal is particularly suited to this use because of the way the metal is made. The perforated areas actually "catch" the sound waves.
Vents and light fixtures are often made with perforated sheet metal because the material is lightweight and easily shaped. Many industrialized fixtures for large warehouses, as well as enclosures for animals, are made with it and almost every industry uses the material in some way. Often, companies mold the metal to the specification of a particular customer. This is easy to do, considering that perforated sheet metal is so easy to use and to manipulate.
AS FEATURED ON:
AS FEATURED ON:







Worker