What is an Ultrasonic Atomizer?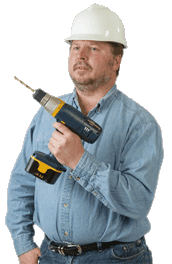 An ultrasonic atomizer is a device that converts a normal stream of liquid into a very fine mist. It consists of a generator and a probe. The generator creates vibrations and focuses them at the tip of the probe. As the liquid flows through the probe, it is converted into fine particles. The ultrasonic atomizer is often used in manufacturing applications, such as coating fabrics, adding moisture to a gas stream and injecting small amounts of a liquid into a reactor.
The ultrasonic atomizer has a power supply that converts low-frequency electrical energy to high-frequency electrical energy. This electrical energy is then converted into mechanical vibrations by a piezoelectric transducer, which is typically made of ceramic. The vibration is sent back to the piezoelectric transducer after it has bounced off the tip of the probe. This increases the strength of the vibration and creates a pumping action that draws liquid toward the center of the probe.
Liquid is introduced to the probe through an inlet on the side, usually by gravity or a low pressure pump. There are different probes for different applications. A flat tip probe, for example, can focus particles at a specific location. A wide dispersion probe has an extended spray range, making it ideal for coating applications, and a radial probe is typically used to spray the interior walls of bores.
As liquid travels through the probe, it spreads out and becomes flat. The vibrations divide the liquid into individual droplets. The size of the droplet is dependent on the frequency of the electrical energy. The greater the electrical energy frequency is, the stronger the vibrations produced by the piezoelectric transducer are. Stronger vibrations produce smaller droplets.
When the droplets reach the tip of the probe, they are sprayed out. The flow rate of the spray is dependent on the viscosity of the liquid and the electrical energy frequency. The higher the frequency and viscosity, the lower the flow rate.
The ultrasonic atomizer has several advantages over traditional methods used to disintegrate liquids. Since the ultrasonic atomizer can precisely deliver an uniform spray, manufacturers can efficiently use raw materials and reduce pollution. The probe typically doesn't clog and is easily cleaned. This allows for the atomizing of several types of liquids, without the risk of contamination or erosion of the probe. Liquids containing long chain polymers, however, are difficult to atomize because of their strong cohesive properties.


Man with a drill