What Is a Three Roll Mill?
A three roll mill is a piece of industrial equipment used to process pastes to a uniform texture. Three roll mills come in a range of sizes from benchtop versions for scientific labs to industrial models capable of very high volumes of production that may fill half a room in a factory. Manufacturers of these products typically have an array of size options and may include various features with their equipment to make it more versatile and appealing to potential customers.
The design includes three rolls that rotate at increasing speed and in opposite directions. As an operator feeds in materials, they are forced through the series of rolls until they reach the end, where a blade scrapes off the finished paste. The three roll mill can feature heating and cooling of the rolls if they are necessary for the process, along with other features like adjustable rolls for different materials and electronic programs that can be preset for common jobs.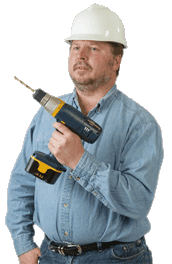 A wide variety of products can be processed through a three roll mill including paints, pigments, chalks and pharmaceutical products. Pastes are used in the production of a range of finished goods like electronics and foods, and a reliable mill can be important for quality control. In addition to grinding products into uniform pastes, the device also pushes air out, which can be useful for some forms of industrial production, where pockets of air may not be desirable.
Technicians at a three roll mill can adjust various settings for different components and may use covers and other equipment to limit contamination during processing. Like other industrial equipment, these devices can potentially be dangerous. An emergency stop button is usually provided, and workers may need to be careful about trailing hair and garments that could become caught in the rolls if they are not attentive.
Options for three roll mill lease, rental, and purchase are available. If a company has a temporary need, it may be able to arrange for a rental or it could contract with another firm to produce a paste to particular specifications. It is also possible to lease or buy used equipment if the cost of a new mill is prohibitive. Another option for a low-cost purchase can be a liquidation or surplus sale, where a mill in good condition may be available at a low price to ensure that it will sell as quickly as possible.
AS FEATURED ON:
AS FEATURED ON:







Man with a drill