Also known as a push fitting, a push fit is a type of plumbing fitting that can be installed without the use of any type of tools. As the name implies, a push fit coupling requires the simple insertion of the fitting into a pipe, then gently pushing it into place until the fit is snug and leak-proof. In some designs, a grip ring is included on the fitting, making it possible to further secure the device in place. Fittings of this type make it simple to assemble pipes for use in home plumbing systems, and may even be used in the plumbing systems in some municipal and office buildings.
The basic function of a push fit is to make it possible to connect a piece of pipe with either another pipe, an elbow joint, or even the point of entry to a water main or an outlet such as a faucet. This is accomplished by pushing the fitting into position and allowing the grip rings the chance to make the connection and create the seal. The process usually means the application of a small amount of pressure. Once in place, the seal is complete and strong enough to withstand the usual amount of water pressure that is found in most municipal water systems.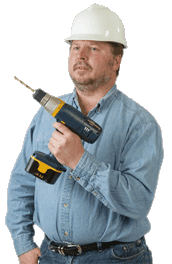 Some designs of the push fit are also equipped with threaded grips that can be aligned with the threads on the end of the connecting pipe. With this application, the seal is achieved by pushing the fitting into position and then reinforced by threading the grip onto the pipe threads. The action is similar to screwing the lid on a jar and has the same end result of helping to create an airtight fit that is highly unlikely to leak.
A push fit is typically a good option when copper or plastic pipe is being used in the plumbing system. The grip on the fitting normally conforms to the pipe with relative ease, making it possible to achieve the desired fit with relatively little effort. While there are exceptions, using a push fit with chrome pipes is generally discouraged. This is because the grip rings on most designs of the push fit will not grip the chrome properly. As a result, the potential for leaks and water damage is increased.
While a push fit is convenient and easy to use, this particular device is not ideal for all plumbing situations. For this reason, consulting with a professional before attempting to install a push fitting is recommended. Doing so will prevent wasting time and money on plumbing tasks that ultimately must be reworked using a different type of fitting.
AS FEATURED ON:
AS FEATURED ON:







Man with a drill