A part number is a numeric identification number given to an individual item for ease of recognition and inventory. Commonly placed on an item at time of manufacture, the part number makes it easier for a seller to match the proper item with the referenced item from a parts catalog. Many parts have a cast or imprinted part number direct from the manufacturer, but some items use a part number in the form of a decal or bar code identifier. Often, parts suppliers will combine a manufacturer's part number with a number or letter sequence unique to its business to identify the part in the catalog or inventory list.
Some businesses, such as auto salvage yards, create a part number for items that they buy or add to their stock. This allows the workers to easily log any item removed or sold from the stock and maintain records of the purchases. This method of labeling vehicles also makes it possible for a salvage yard worker to locate a particular vehicle in the salvage yard when a part unique to that vehicle is needed. The numbers can also be matched to a broken part brought in to ensure that the proper and correct part is retrieved from the donor vehicle.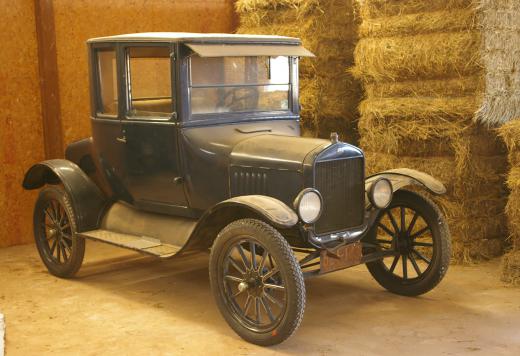 Antique and collector vehicles are also verified and certified by means of the various part numbers on the vehicle's components. The term "numbers matching" refers to the verification that all components on a particular vehicle coincide with the indicated parts used on the vehicle's build sheet. By matching the various part numbers to the build sheet from the manufacturer and assuring that the proper dates and identification numbers are true to the vehicle, the value of the vehicle is greatly increased to collectors and buyers. Many vehicles are entered into registry books to verify the authenticity of the vehicle following an inspection.
Practically every item that is bought or sold in the world has a part number assigned to it by some entity. This aids in the retrieval of stolen property, identification of tainted food goods as well as the registration of items such as guns and automobiles. With many items, such as limited-edition vehicles or particularly optioned vehicles, obtaining a very low numbered vehicle is a selling point. This same part number can be used to identify the end vehicle of any particular build year, adding value to an already highly sought after prize in many cases.
AS FEATURED ON:
AS FEATURED ON:







By: Douglas Tomko

Antique vehicles are verified and certified by part numbers on the vehicle's components.